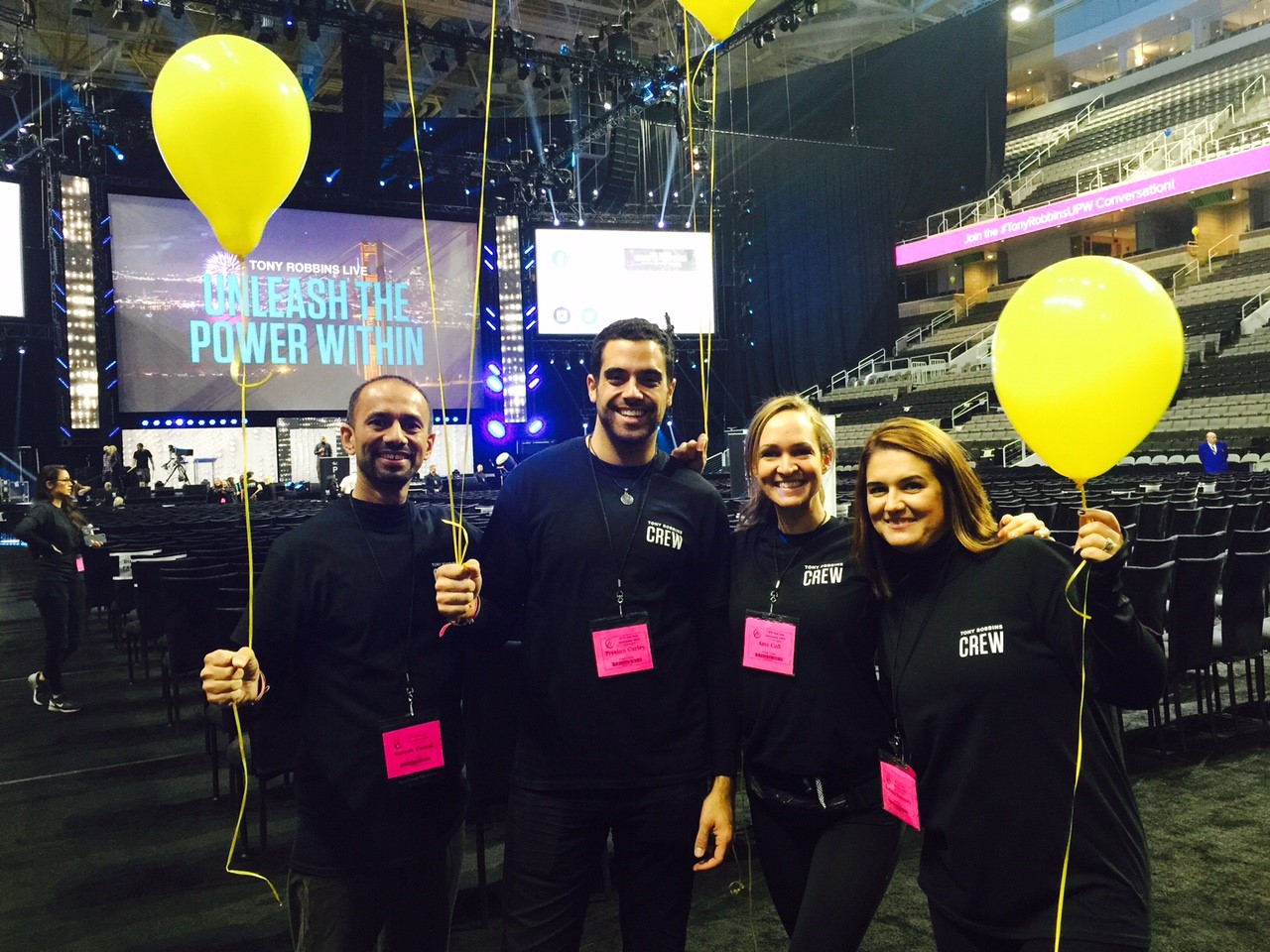 [Photo above: Sabina Frison on far right]
Sabina Frison had a wonderful experience volunteering at Tony Robbins event on November 10-15th in San Jose. She was part of the crew for the amazing "Unleash The Power Within" event that gathered 10,000 from over 50 countries at the SAP Arena.
"It was one of the most challenging yet exciting and rewarding events I have ever attended!" Every day was 12+ hours with non-stop craziness. She wanted to make sure that her experiences were as versatile as possible; she applied myself in almost every position available – ushering, registration, backstage, sales, etc.
The most rewarding experience as she puts it, was I was helping people with their breakthroughs, witnessing their transformations and feeling all the positive energy. And the best part was meeting Tony Robbins in person and shaking his hand – that is something she will cherish for years to come!
[By Sabina Frison]