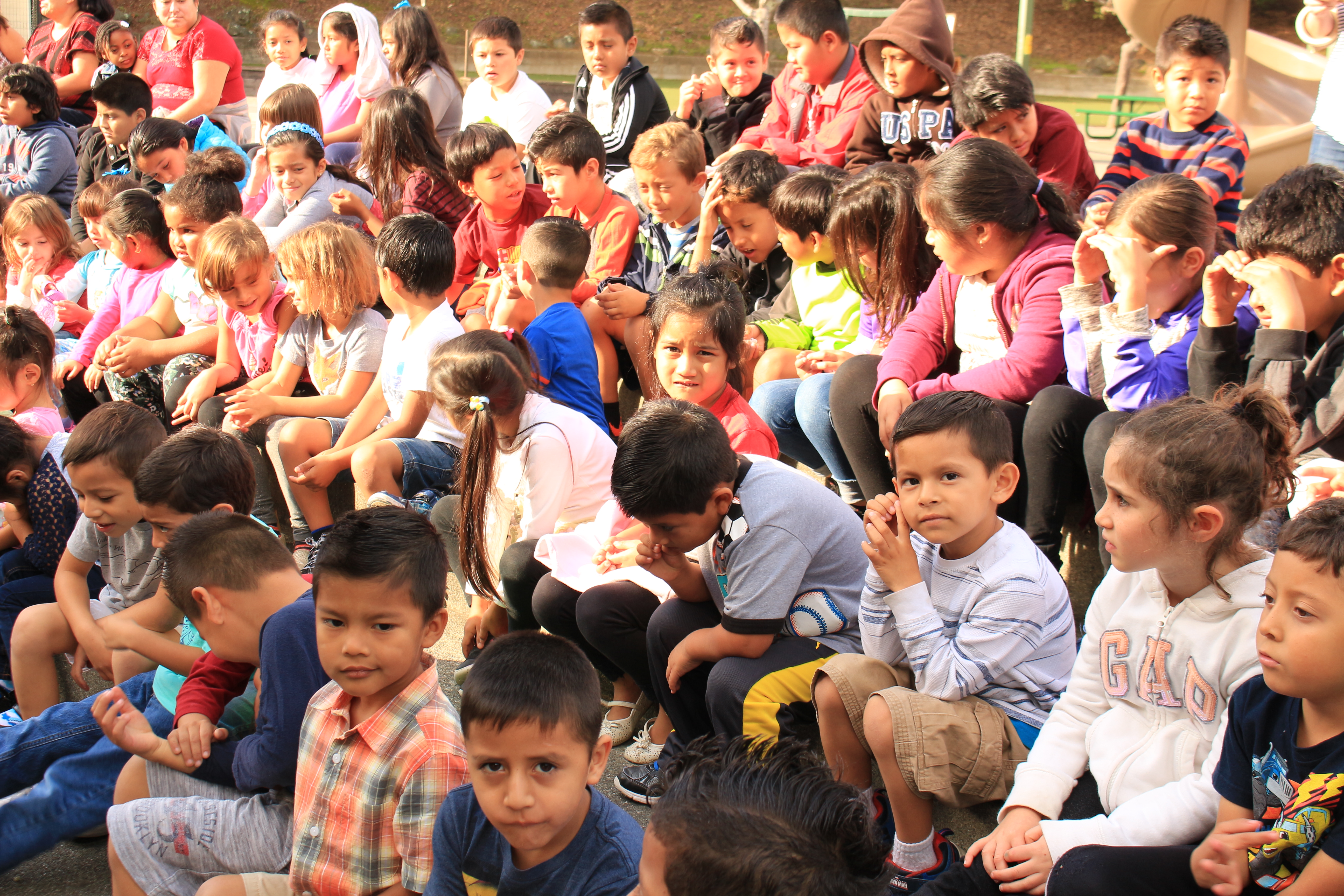 On November 10th, CVI, San Rafael Elks Lodge and two private donors provided funds to award 10 bicycles to Laurel Dell Elementary School 4th graders at their All-School morning assembly.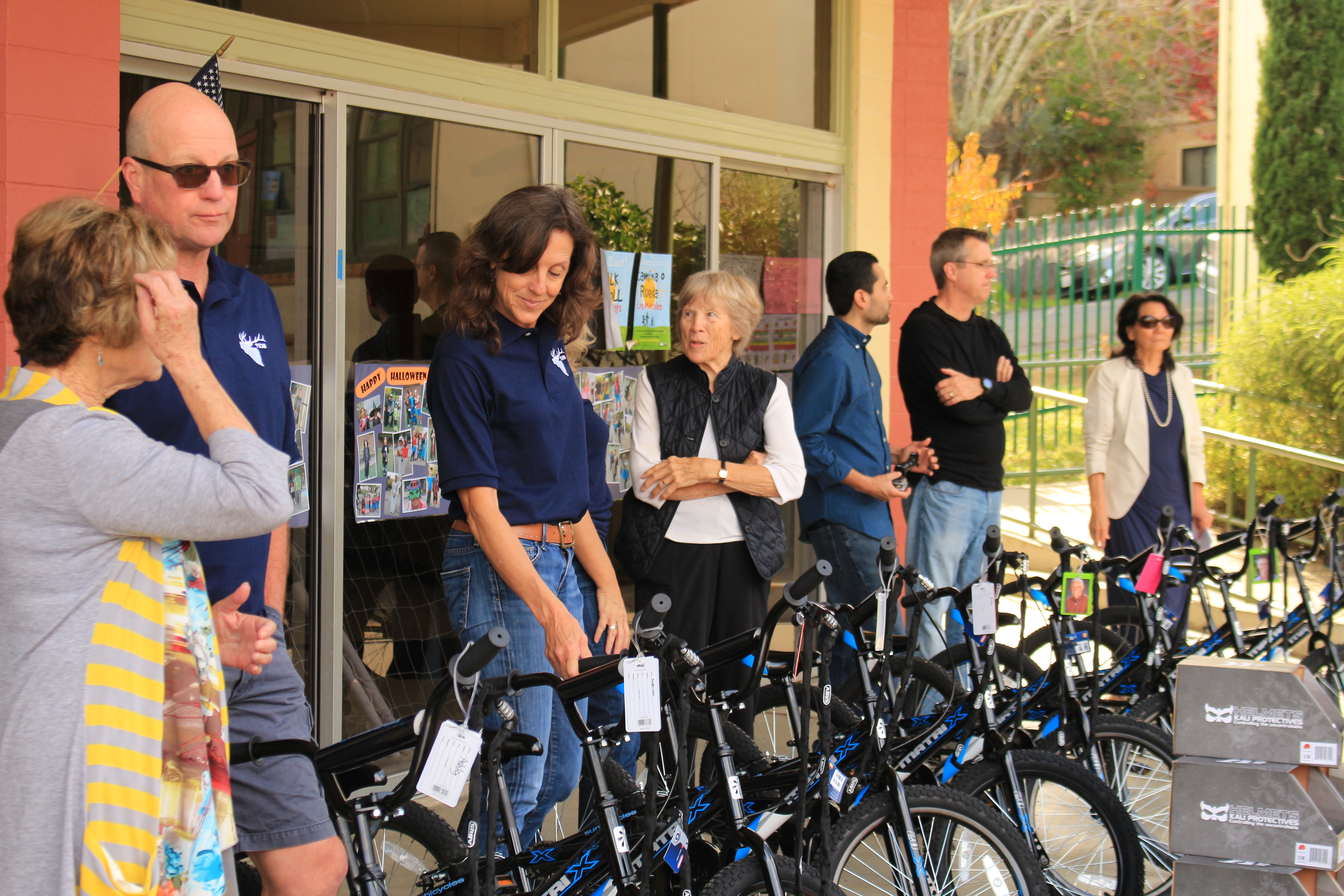 Representatives from Corporate Visions – Geoff Kinnaird, Francisco Ramirez, Lynn Zambrano, and Charlotte Kobayashi and San Rafael Elks' representatives Monica McMillan, Jennifer O'Mara, Chuck Clemons, and Melann Mushet were present to help with the award ceremony. Mary Christiansen represented individual donor, Bob Gordon and Lynn Zambrano represented Gloria Fan; and Francisco Ramirez represented Joe Terry and CVI.
[Photo below: Appreciation to all the donors:
Corporate Visions, inc., San Rafael Elks Lodge 1108, private donors- Bob Gordon and Gloria Fan]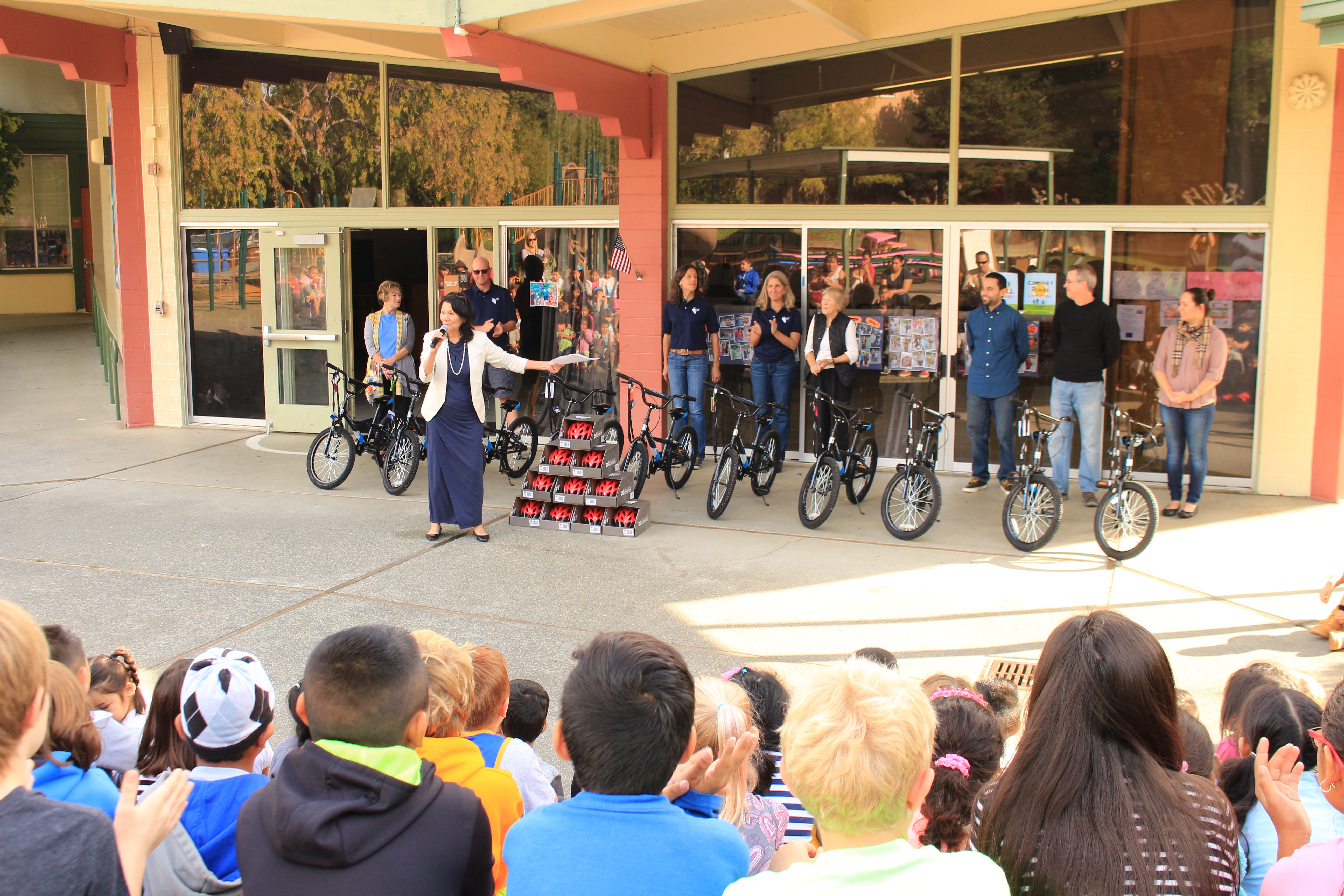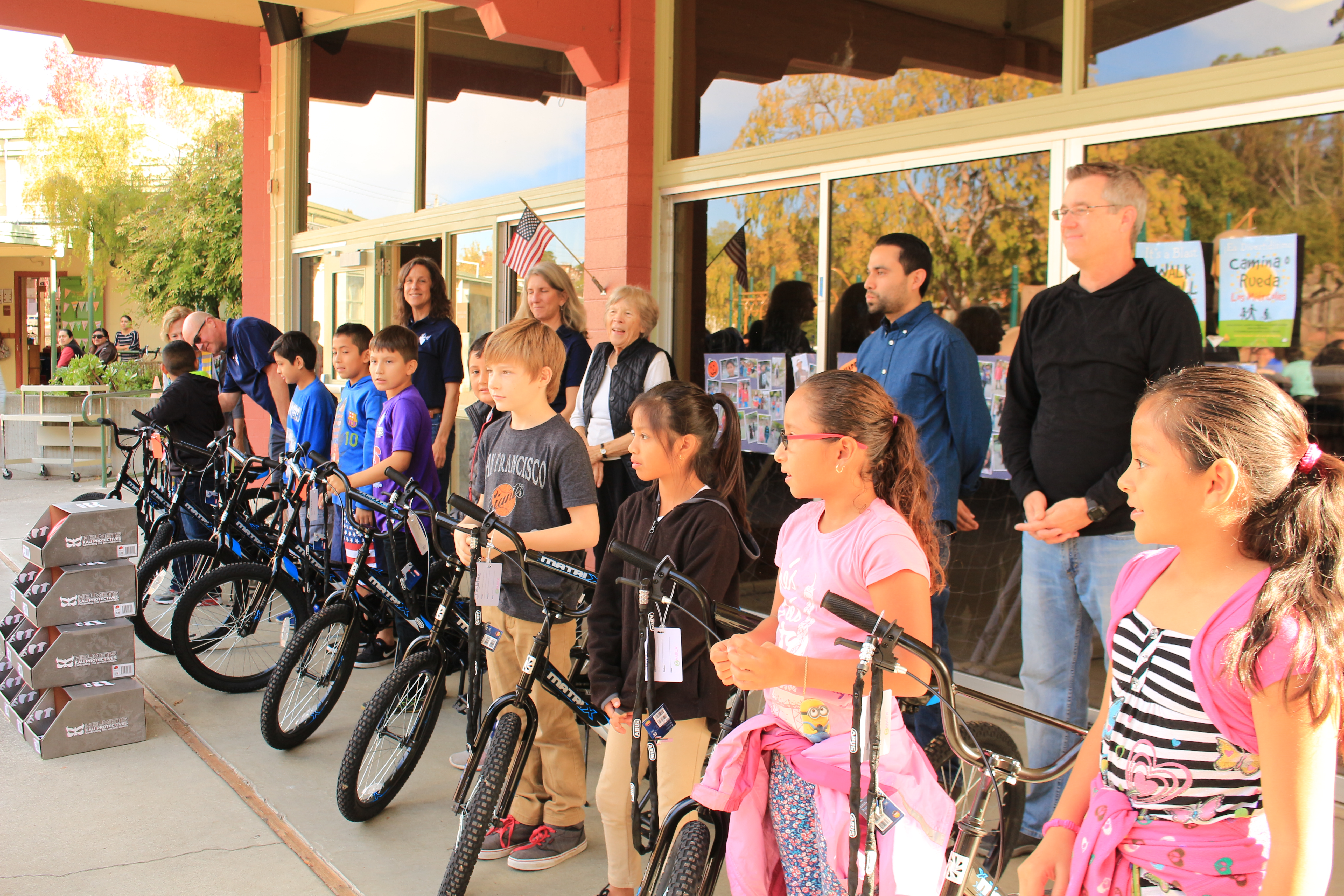 Ten students were selected on the basis of their letters stating why they deserved to receive a bicycle, what they plan to do to give back to their community, their attendance, good attitude and leadership activities at the school. The students and parents were stunned, surprised, and pleased at the same time to receive bicycles, helmets and locks.
Principal, Pepe Gonzalez and his staff helped to make this Award Assembly special, joyful, and easy. We hope to continue to work with this school to fund-raise and bring ukuleles to add to their existing all-school hula dancing in the spring of 2017.
[By Charlotte Kobayashi]