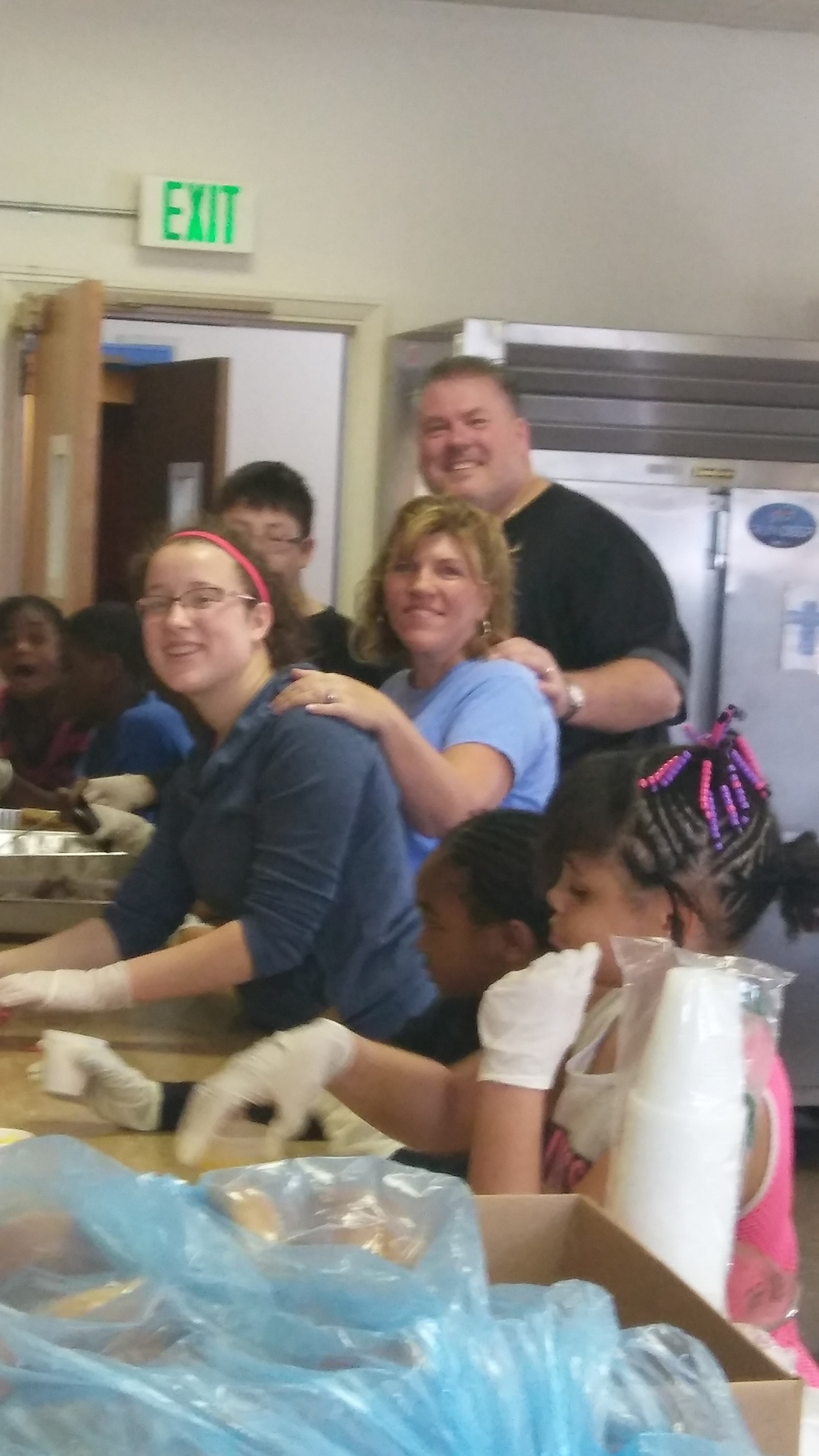 [Photo shows Mike with wife, Carla; daughter, Jordan; and son Jackson; volunteering to prepare breakfast]
The Miller family prepares breakfast for the inner city kids in Rochester, New York. Once every 2 months the entire Miller family, have been volunteering for nearly 7 years.
They buy all the ingredients and make breakfast for anywhere from 30-50 inner city kids – many of whom do not get hot breakfasts during the week except on Saturday mornings at this meeting.
Mike's wife – Carla, his daughter, Jordan, and his son, Jackson, along with Mike, all take part in this wonderful volunteer project as a family both in time and monetary donations.
Congratulations, Mike for involving your entire family to serve your community!
[By Charlotte Kobayashi]