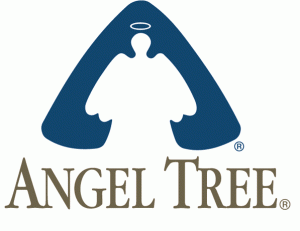 The Angel Tree program provides underprivileged children and seniors with holiday gifts and proof that someone cares.
This program relies on the selfless giving and support of the community to bring joy and happiness to those less fortunate during the holiday season. No child chooses to live in poverty and no senior ever expects to rely on the goodwill of others. The Angel Tree program provides clothing, special-needs gifts and other wished-for items such as toys.
During a screening process to verify need, Angels (children ages 12 and under and seniors ages 62 and older) are qualified for the program. Angels are assigned a tag listing their name, age, sex, clothing size and the item(s) they would like or need. During the holiday season, these tags are added to the Angel Trees at Carrefour at Kirby Woods, Oak Court Mall and Wolfchase Galleria. In addition to the trees at the malls, many corporations have Angel Trees at their offices.
Angel Tree is a huge undertaking that requires intense coordination. In 2009, 1,056 volunteers provided 4,593 hours working at the trees in the malls, helping at the warehouse and distributing gifts. In addition, thousands of people give their time and money to adopt the angels.
The 2010 Angel Tree Program officially kicks off on November 19 at the Oak Court Mall. This year's program will aim to serve 5,600 children and seniors in need. Angels can be adopted from Angel Trees located at Oak Court Mall, Wolfchase Galleria, Carrefour at Kirby Woods and Hickory Ridge Mall from November 20 until December 11. Angels can also be adopted online through JCPenney's Angel Giving Tree Online program by visiting www.jcp.com/angel. For more information on JCPenney's program, click here. To sign up for volunteer opportunities for this year's Angel Tree program, please download this form. The Salvation Army is also seeking corporations and organizations that would like to adopt multiple Angels. For information about Corporate Adoption, please download this form.
NUMBERS OF ANGELS SERVED IN 2009:
* 5,621 Children served
* 795 Seniors served
* 1,949 Parents served
* 8,365 Total
* 1,798 Bikes distributed