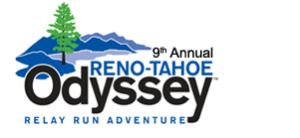 Indefatigable in his inclination to inspire and dauntlessly daring as he defly deals out donations, Mike Finley is sassing his sibling by sponsoring her stalwart, spunky, steadfast sense of sight-setting to tread the toilsome trails as a member of Team Fight or Flight in the Reno Tahoe Odyssey. "Odyssey" is defined as "a long wandering marked usually by many changes of fortune", and that certainly appears to fit the bill!
By boosting his younger (and far more attractive) sister, Mike is doing his all he can to insure we make an impact toward helping the RTO reach their fundraising goals. All contributions raised by Team Fight or Flight in this 178-mile relay race will benefit the Northern Nevada Children's Cancer Foundation (NNCCF).
For more information about the RTO, NNCCF, or to sponsor CVI's own Team Fight or Flight, please check out these links:
http://www.renotahoeodyssey.com/
http://www.nvchildrenscancer.org/
http://www.crowdrise.com/RTO2012/fundraiser/corporatevisions
As a sign of our support and appreciation, Corporate Visions has made a matching donation to the Reno Tahoe Odyssey on behalf of Mike Finley.