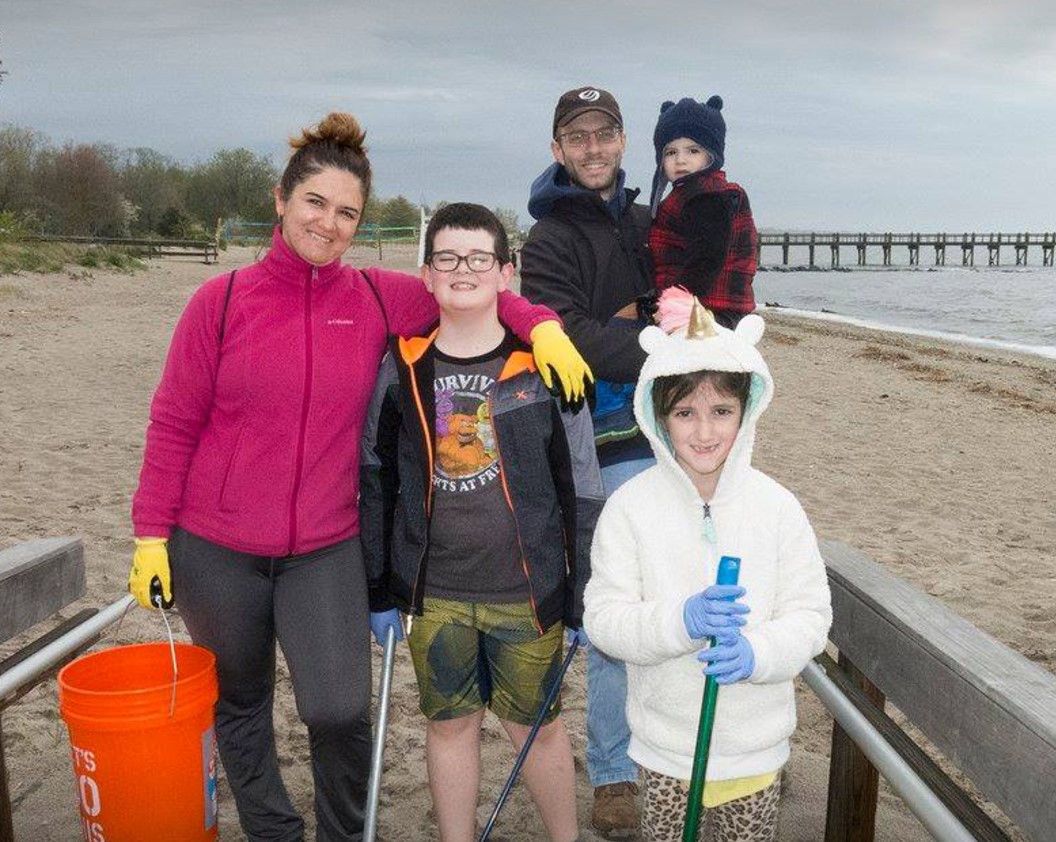 [Photo above: Sabina Frison and family]
On Saturday, May 6th, it was Mila's  8th birthday [Sabina's daughter]. Mila, an active young citizen, wanted to do something special for her birthday so the family decided to join in the 9th Annual Mackenzie's Beach Clean Up Project.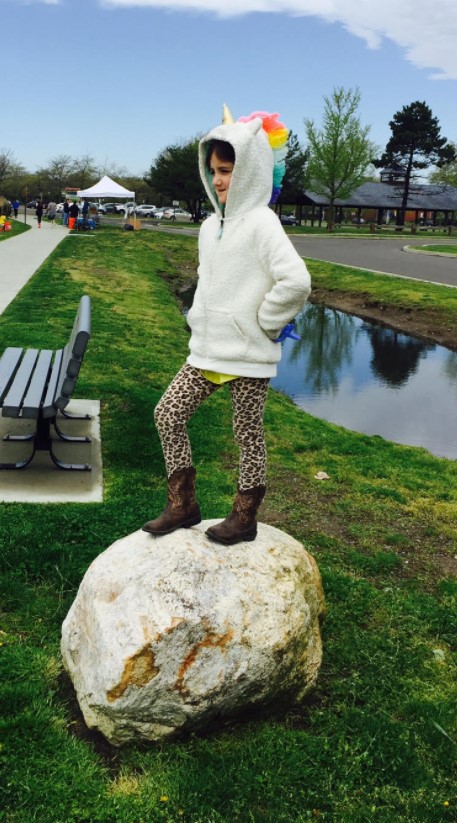 [Photo above: Sabina's 8 year old daughter]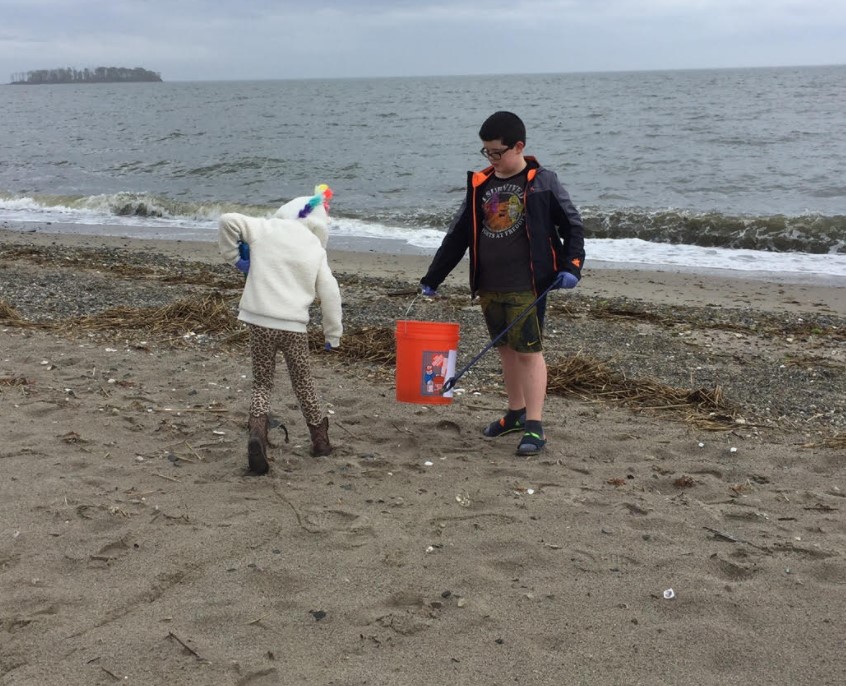 [Photo above of Sabina's daughter and son]
MacKenzie Beach Clean Up Project is a wonderful local organization that brings the Milford community together every year to make the beautiful beaches even more so! And, though it feels like spring will never arrive,  our local beaches need to still be prepared for the summer season.
The Frison family spent all morning cleaning Silver Sands Beach in Milford just few miles from their home. Derek and Mila worked surprisingly hard, while Stevie was chasing seagulls. It was a fun and rewarding experience for all as they helped to remove piles of garbage, debris, hung out with friends and neighbors, and also enjoyed free ice cream!
[By Sabina Frison]