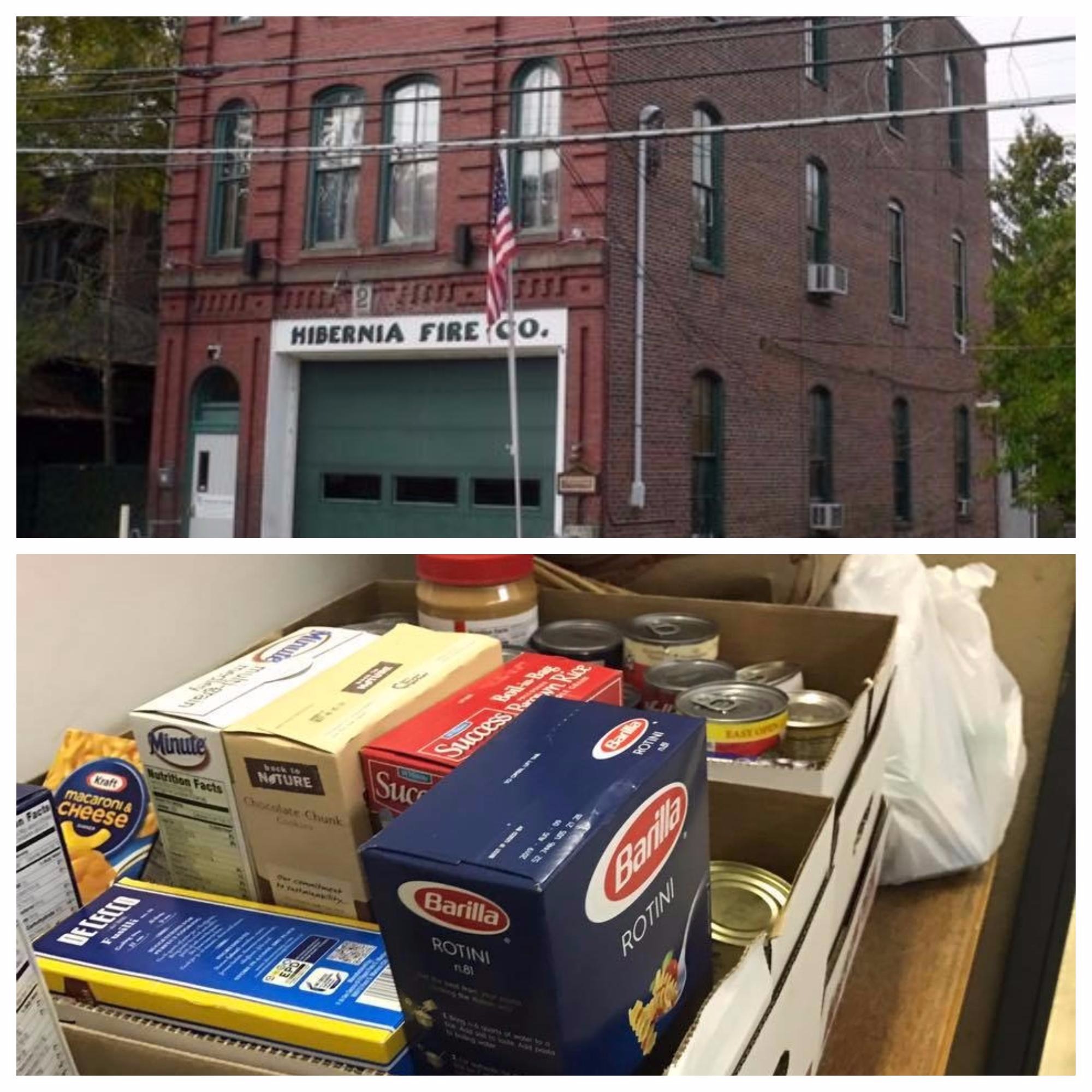 On April 26th, CVI employees from Doylestown volunteered their time with Fisherman's Mark, an organization that seeks out fresh food whenever possible so they can offer healthy options, along with nonperishable food, to those in need. Cassie Galster reached out to the organization and coordinated the activity.
Together, the team unloaded a food truck for the organization's food pantry. The delivery included pantry items like pasta, canned foods and cereal, as well as household items. The team also unloaded a shipment of fresh milk and eggs which will be valuable to the pantry.
Brent Alwood, Justin Bowers, Evan O'Donnell, Tim Brooks and Cassie Galster quickly unpacked the truck and organized the items on the shelves. Food with a longer shelf life and food in surplus, was stored away to be used in the weeks to come. The team at Fisherman's Mark tries to manage this process in the most efficient way so no donation goes to waste.
Since the group finished their task early, the team went outside to help clear off the back deck which was going to be getting a fresh coat of paint in a few days. There were some old shelves that were falling apart and needed to be moved off the porch. As Fisherman's Mark does not waste anything, they asked if we could help break up the shelves so they could be used for firewood. The guys had lots of fun with this task and released some steam tossing the shelves over the deck to break them apart.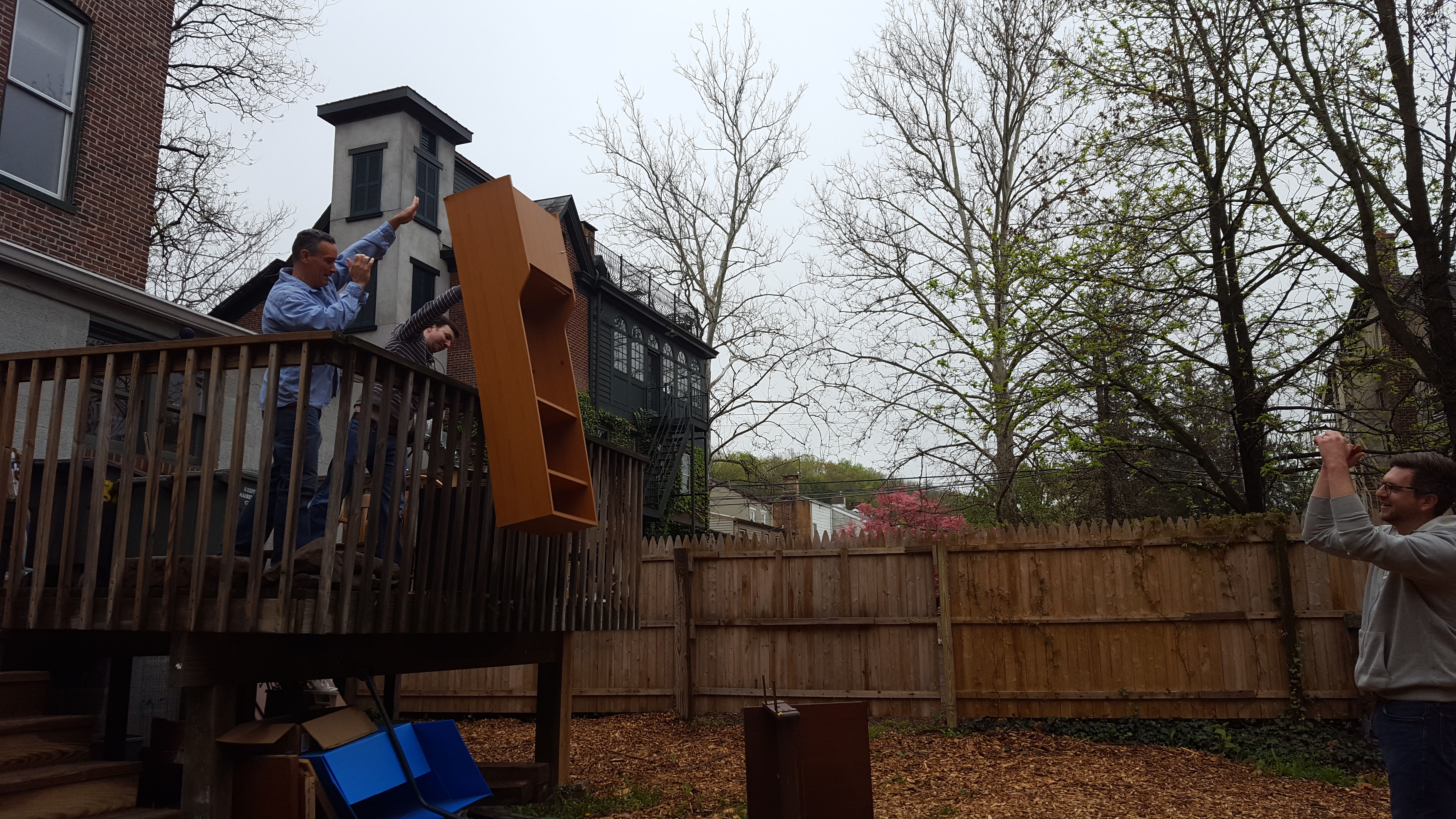 [Photo above: Brent Alwood, Evan O'Donnell, and Justin Bowers helping break apart an old piece of furniture by throwing it off the deck!]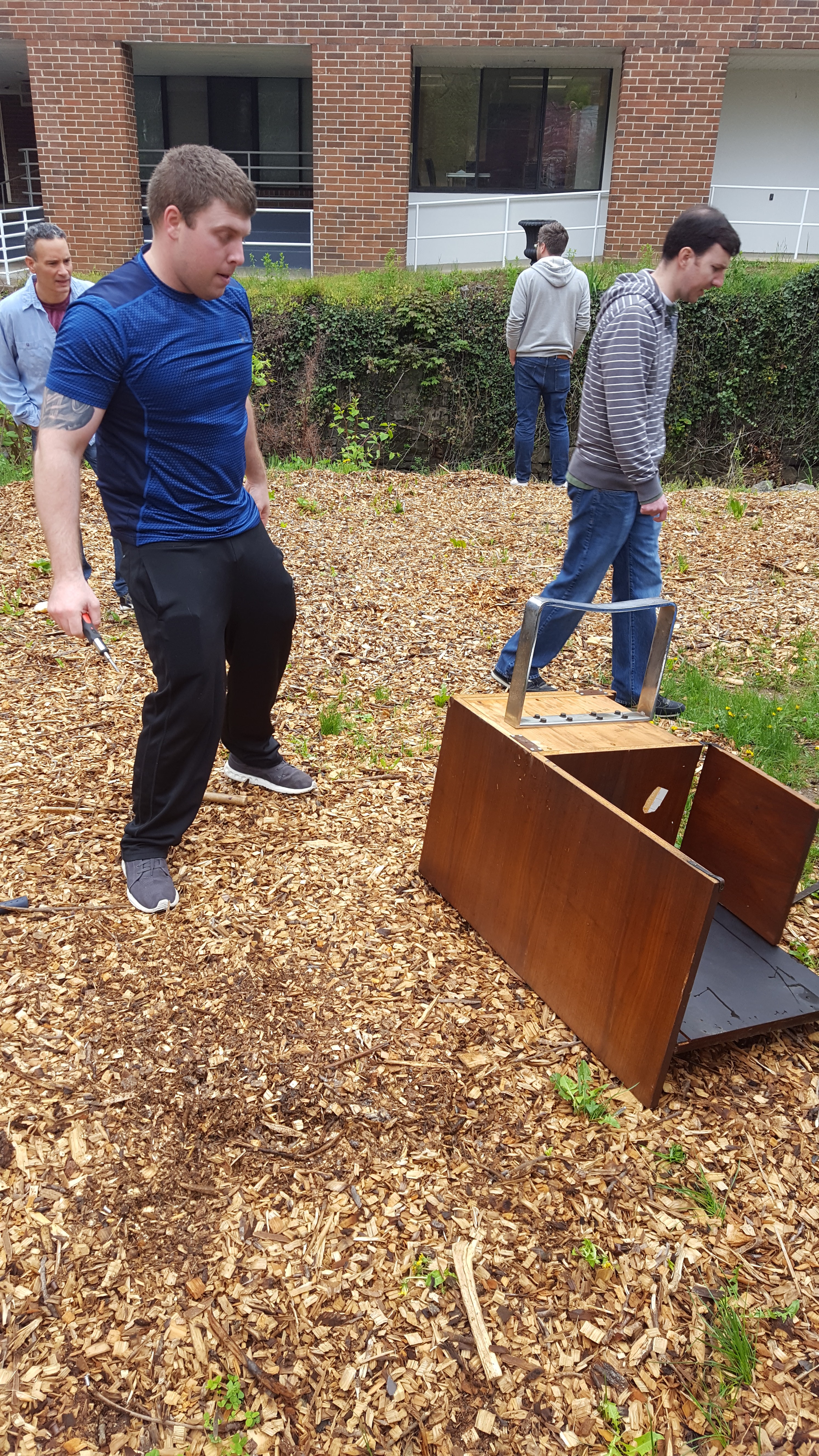 [Photo above: Tim Brooks and the guys using their muscles to break up shelves for firewood.]
Fisherman's Mark's mission is to support healthy living, educational and employment needs to those not effectively served by existing organizations. Since 1980, Fisherman's Mark has been dedicated to strengthening the community by meeting the needs of an evolving population in both New Jersey and Pennsylvania. In addition to their food pantry, Fisherman's Mark also provides other outreach programs to promote health and wellness for everyone.
The team had a great time and plans to help again in the future.
[By Cassie Galster]