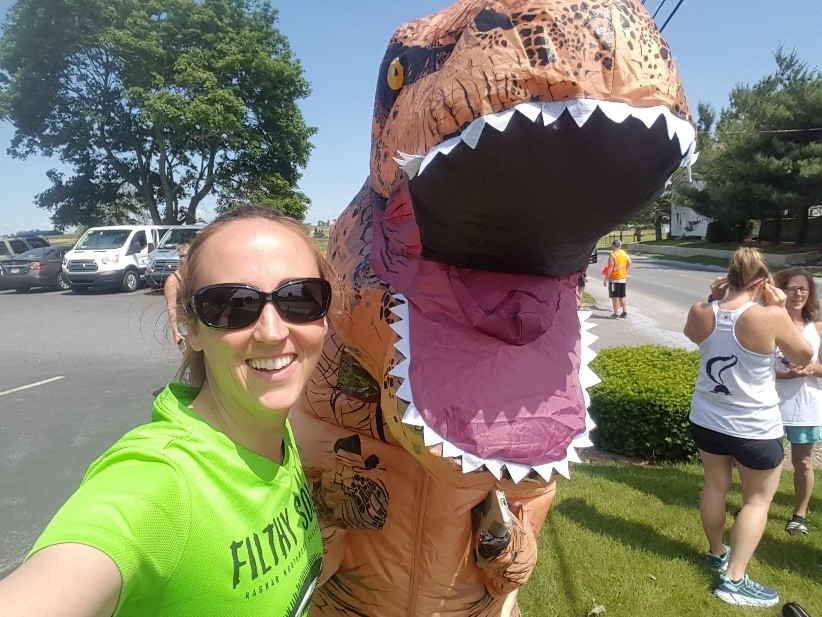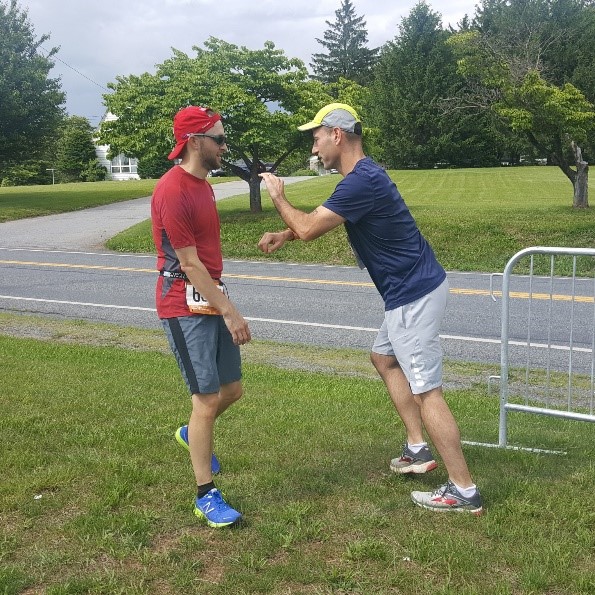 [Rob handing off to Vince]
Here are more photos of team in action till the very end: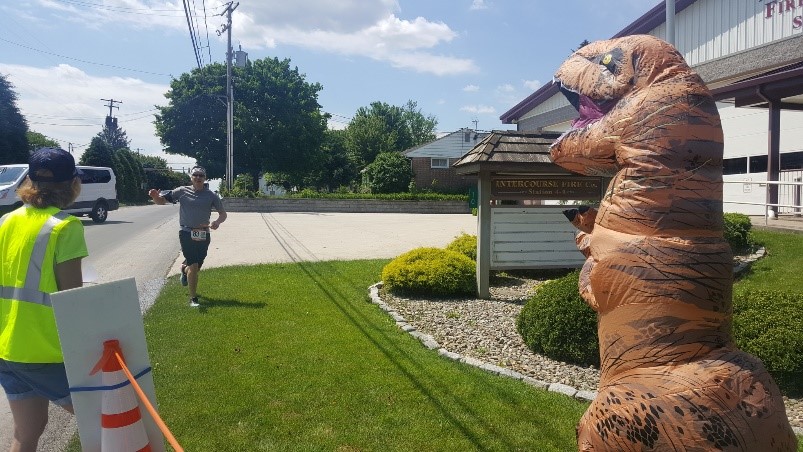 [Erik handing off to T-Rex]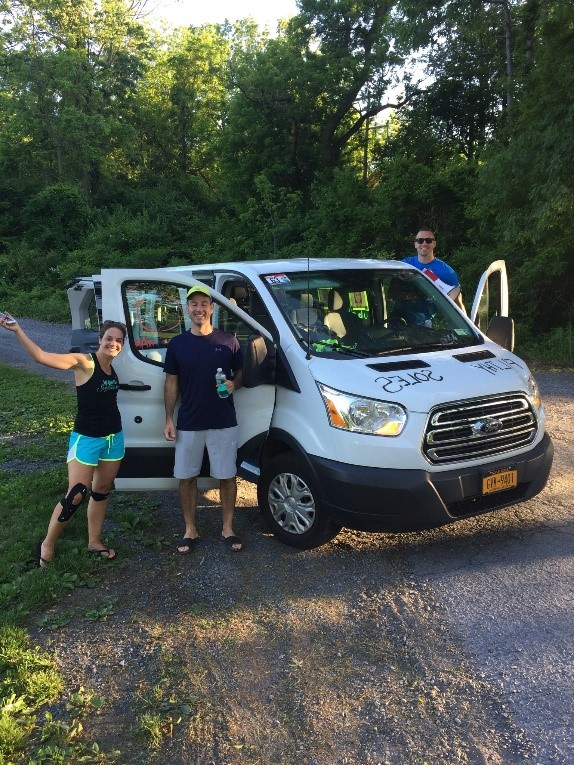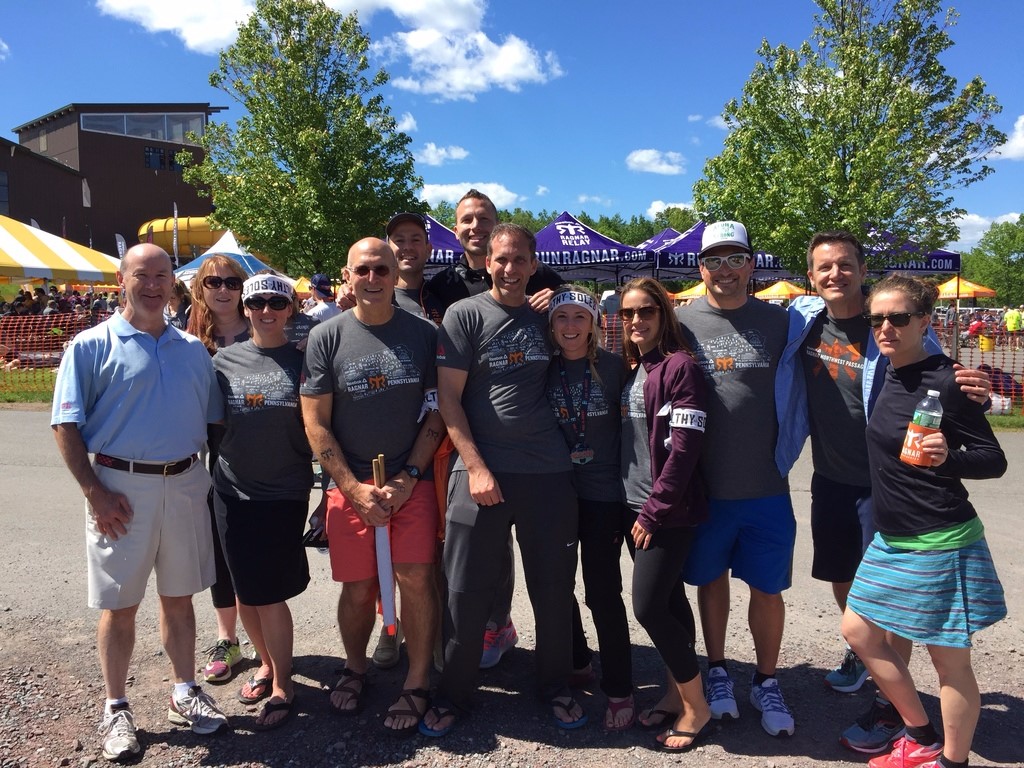 The sense of accomplishment, comraderie and elation when you cross the finish line together with your 11 teammates, more than makes up for the other stuff. In fact, you'll come to realize that is some of the most fun you've ever crammed into 36 hours.
Together we ran 200ish miles.
Together we can accomplish anything
We are Ragnarians!
[By Fabiana LaBauve]