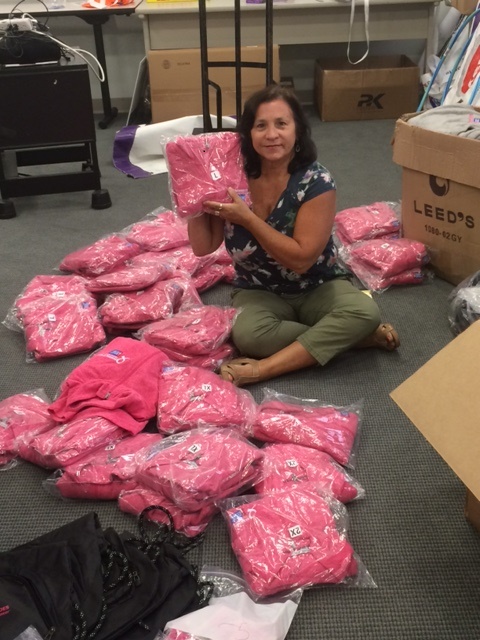 The American Cancer Society, Making Strides Against Breast Cancer walks raise awareness and funds to save lives from breast cancer. Each event is a noncompetitive 5 mile walk that brings people together to make a difference for everyone who has been touched by breast cancer.
The events raise money to fund innovative research, provide free information and support, and to help people reduce their breast cancer risk or find it early when it's most treatable.
In preparation for this event, Diane spent the morning of July 28th assisting with inventory. There was an assortment of fleeces, tote bags, sun glasses, ski and baseball hats that needed to be counted, organized by sizes and packed in bids. These items will be sold at their upcoming Kick-Off event on August 23rd.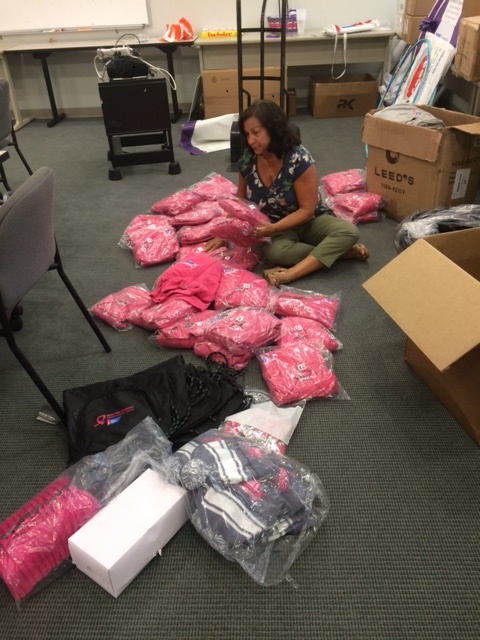 All funds raised go directly to help fund breast cancer research. The American Cancer Society goal is to have 300 participants for this year's event.
The Darien Team is looking forward to volunteering at the "Making Strides Against Breast Cancer" Kick-Off event.
(By Diane Frate)