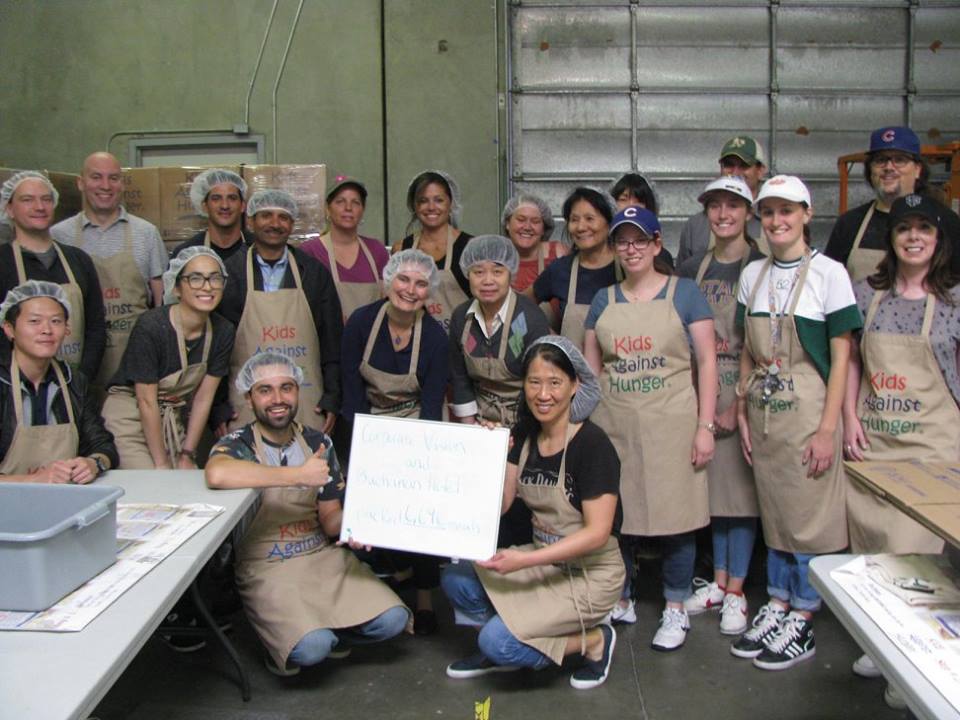 Fourteen CVI employees, including friends and family, volunteered at the Pleasanton Kids Against Hunger facility, on August 17th, 2017. Gloria's friend, Noriko Hill, joined in, as well as, Alexa and Kayla Terry [Joe and Katie's twin daughters]. Others included: Gloria Fan, Mary Rhoades, Katie and Nathan Findling, Francisco Ramirez, Justin Barry, Anthony Reta, Christian Stephen, Dominic Marquis, Kathy Callahan, and Charlotte Kobayashi.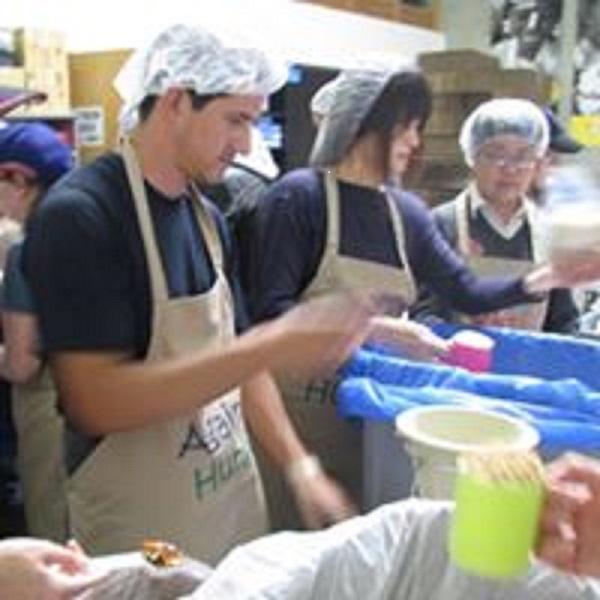 Partnering with The Kimpton Buchanan Hotel group of 7, we packed 6696 meal bags for a total of 31,696 meal bags for 2017.
We have exceeded our goal f 30,000 for 2017!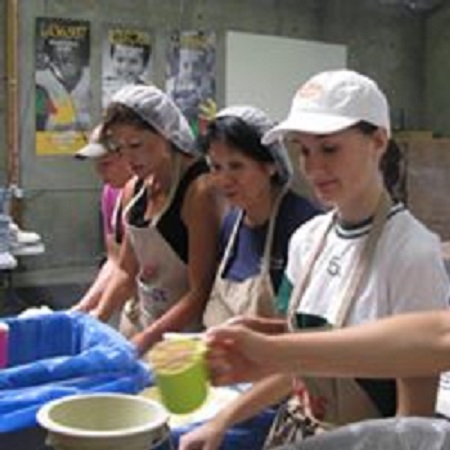 Another Kids Against Hunger volunteer day soon to be scheduled in mid-November before Thanksgiving.Keep watching Slack, "in our communities" for more information.
[By Charlotte Kobayashi]