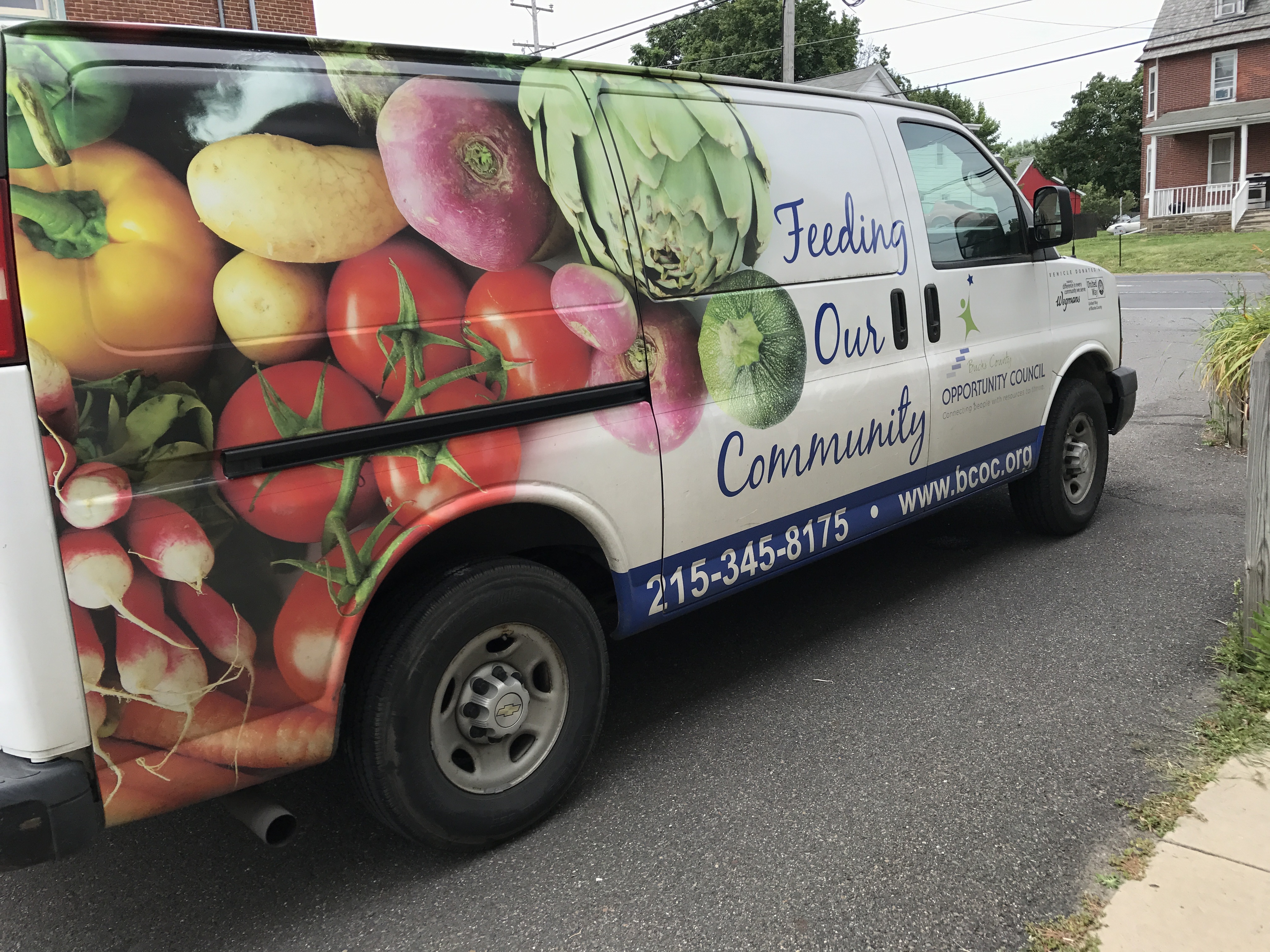 Forty two million Americans—including 13 million children—live in households that are food insecure, meaning there was limited or uncertain access to enough food to support a healthy life.
To aid local families and children around the CVI Doylestown office, Eric Nitschke (Product Marketing, Doylestown) helped collect 1,378 pounds of non-perishable food to benefit the Bucks County Opportunity Council and Bucks County Housing Group's Doylestown food pantry.
According to the Bucks County Opportunity Council, "This is an awesome donation and it comes in handy during the summer months when our pantries are low."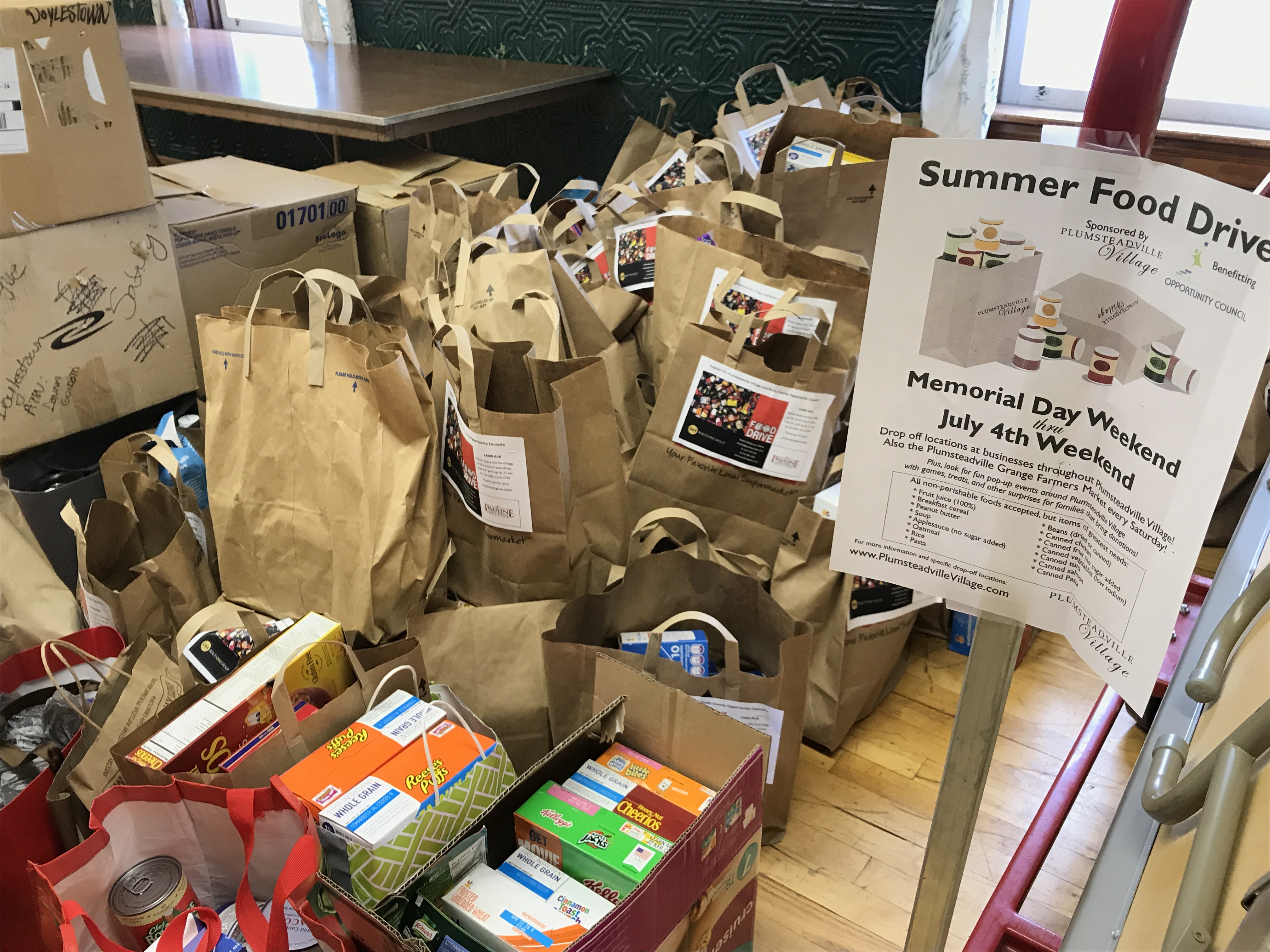 Businesses around Plumsteadville Village participated by posting signs and displays, and holding food drives with giveaways and coupons for donations from shoppers and community members. Fun story displays included wheelbarrows, trashcans, and student desks.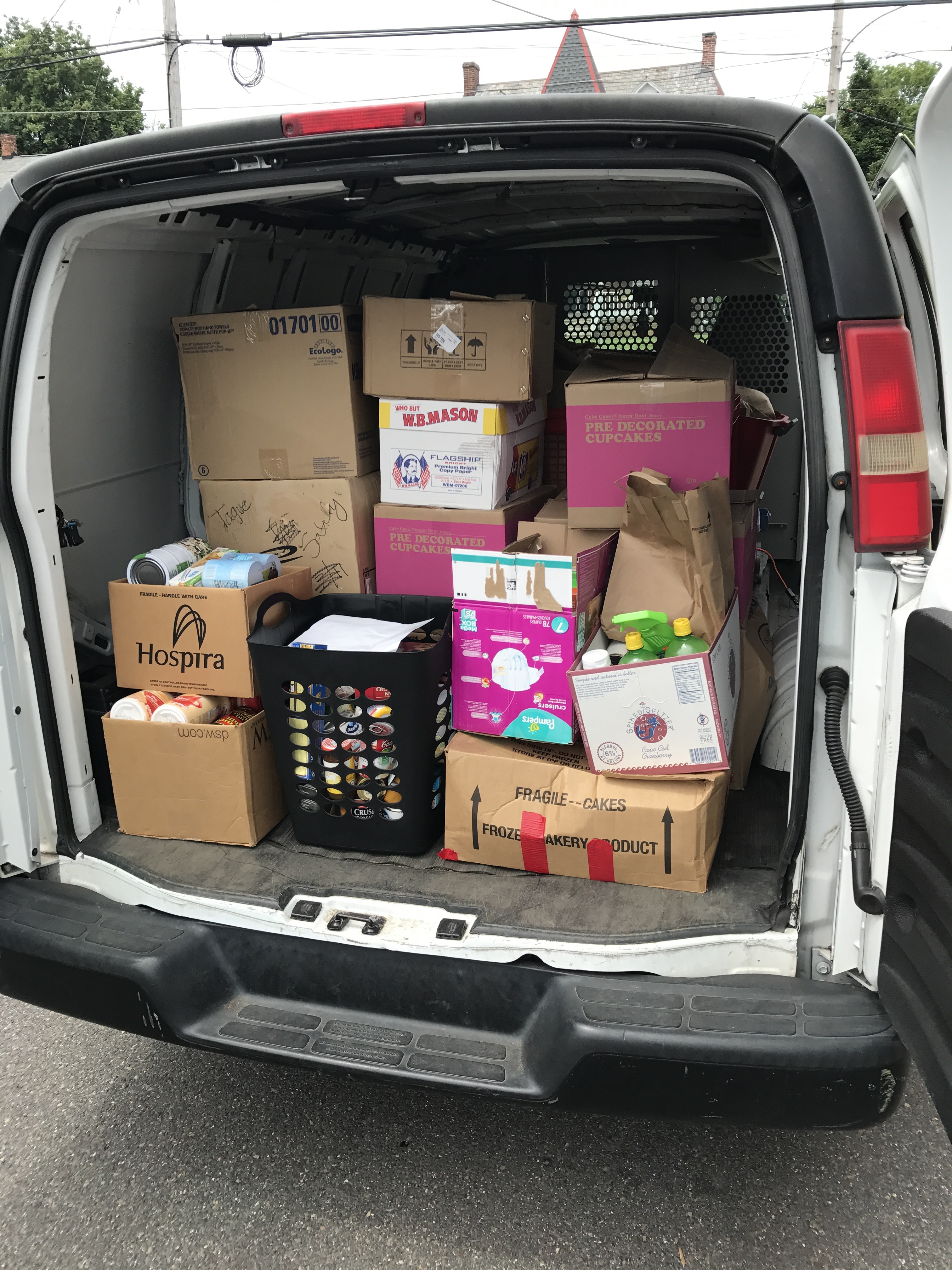 And, where is Eric Nitschke?
The Food Drive was set up as part of the Plumsteadville Village Business Alliance Eric founded in 2016, bringing together 50+ locally-owned businesses to participate in community causes, events, social media campaigns, and more. (www.PlumsteadvilleVillage.com)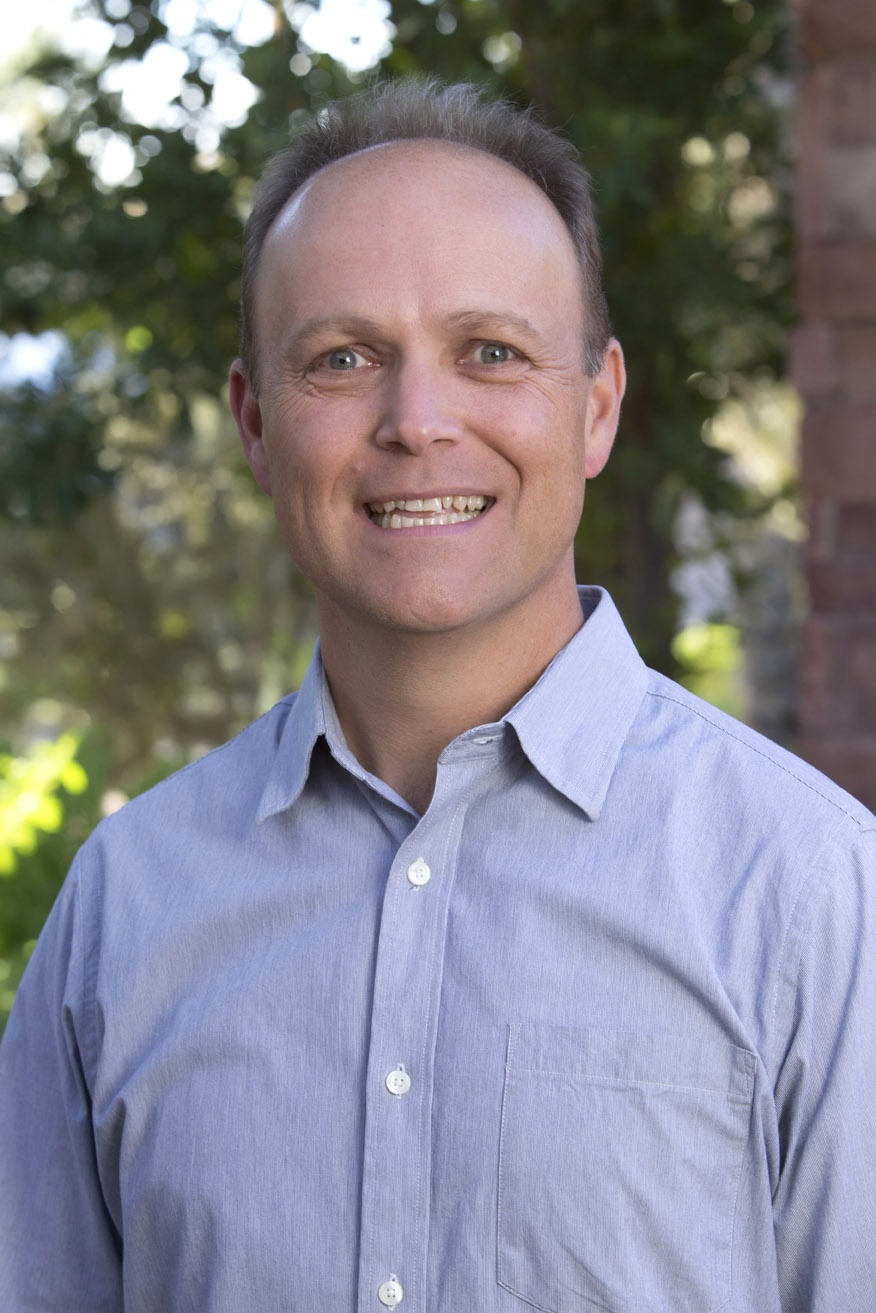 By Eric Nitschke