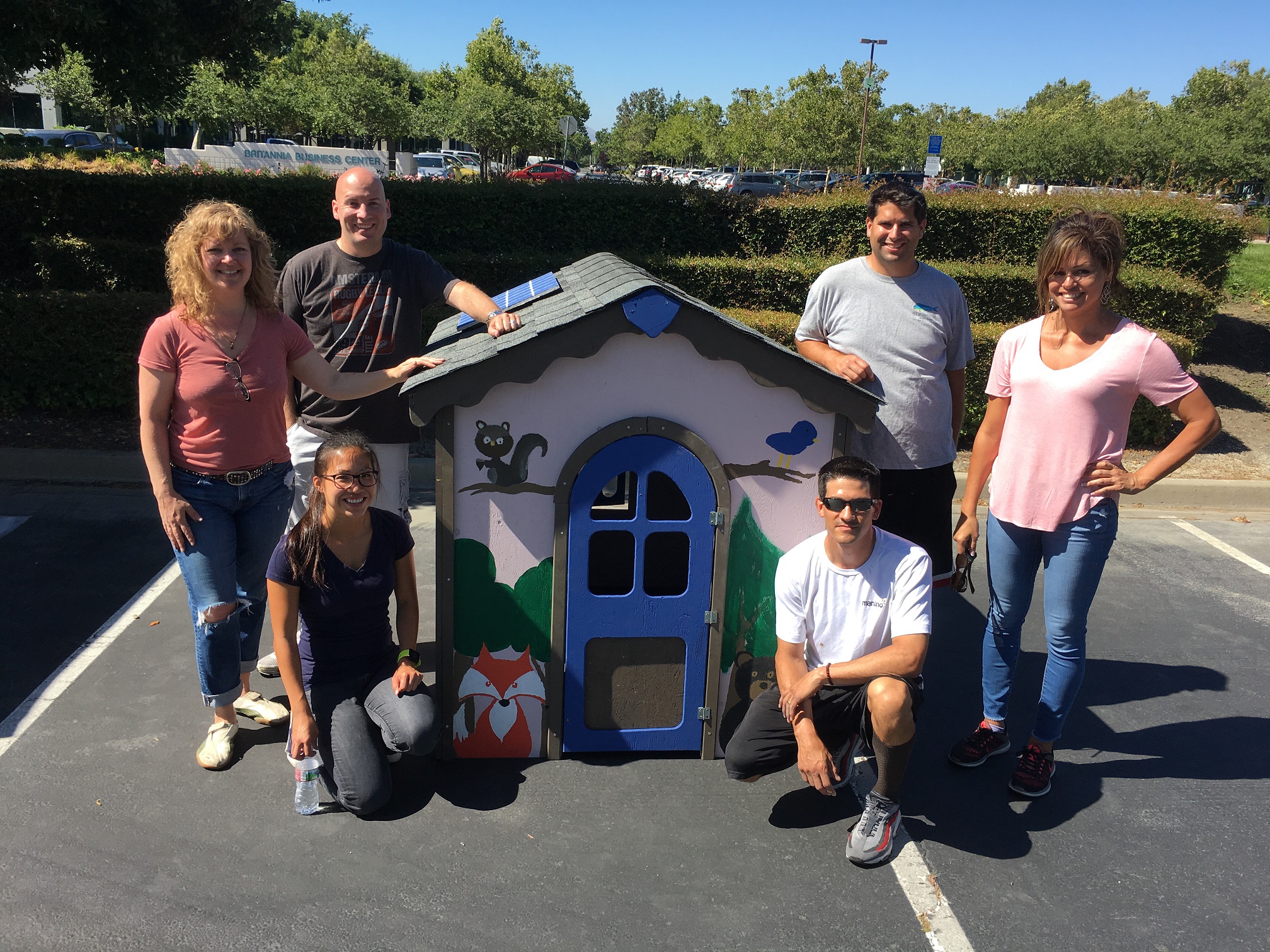 Many people are very familiar with Habitat for Humanity and their mission to provide affordable housing solutions for families in need.  Fewer people are familiar with their retail stores where they sell donated home building supplies, however not many people know about their playhouse building program.  Habitat for Humanity East Bay/Silicon Valley's Playhouse Program is an opportunity that provides children in the community with a place to call their own.  Habitat for Humanity works with local charities and families to find deserving recipients of the playhouse at the end of the day.
On June 28, 2017, Build Day, LIFT team members, Mary Rhoades, Christian Stephen, Anthony Reta, Meghan Peddicord, Kelly Wong and Dominic Marquis, worked together to construct and decorate the children's playhouse based on a theme picked out by the family receiving this one of a kind donation.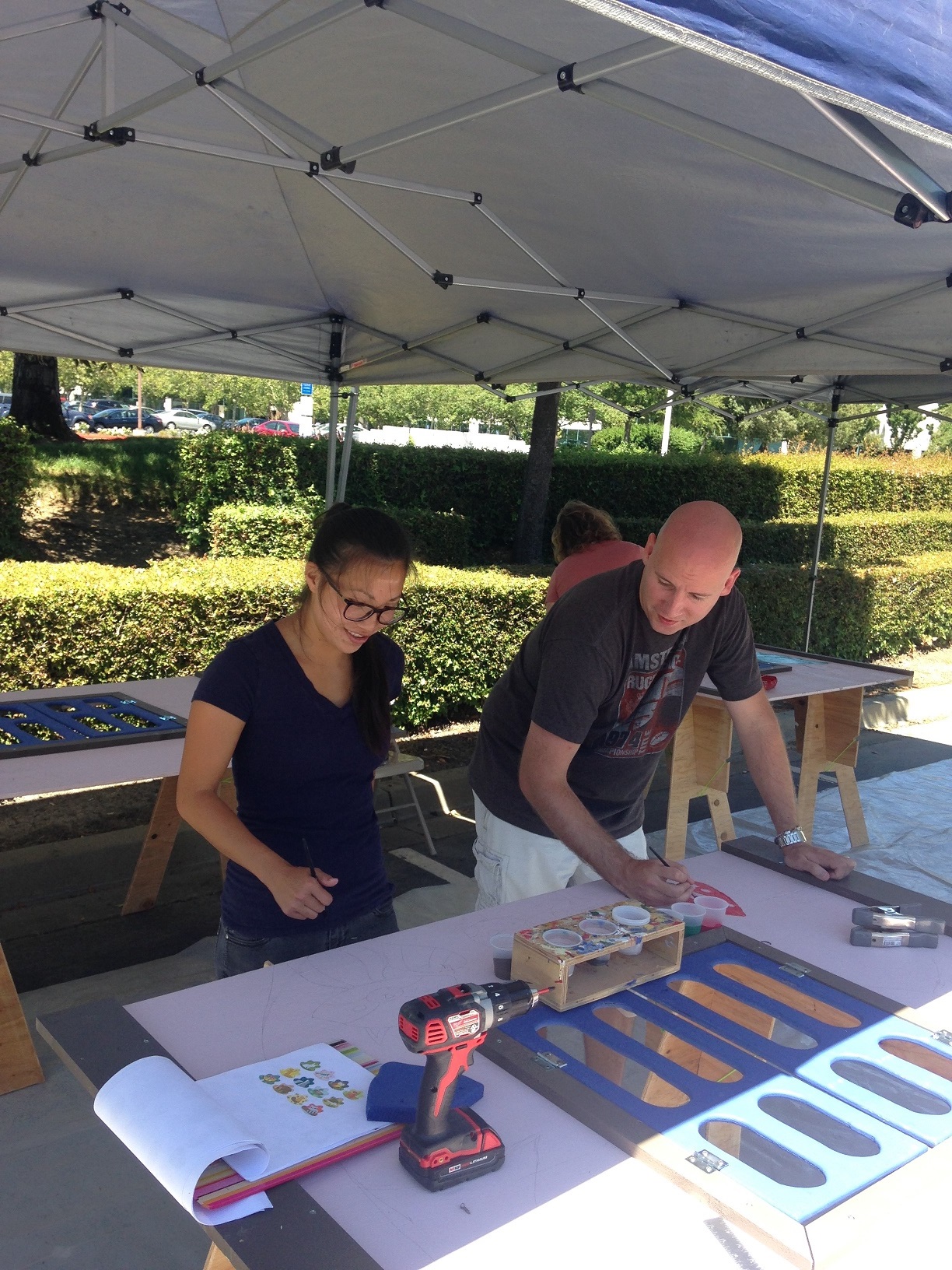 [Above photo: Kelly Wong and Christian Stephens]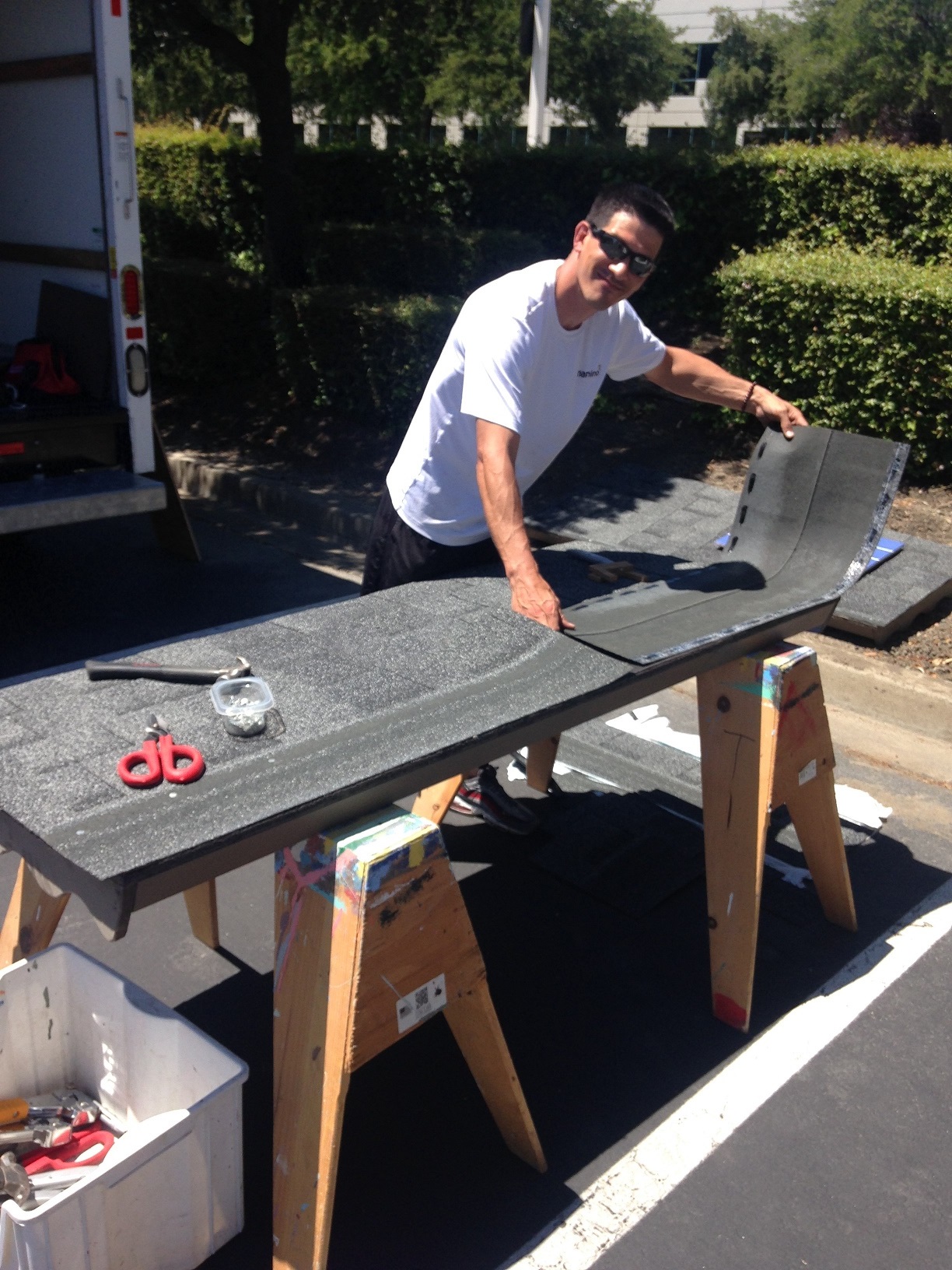 [Above photo: Anthony Reta]
The recipient of this woodland themed playhouse was a member of the Blue Star Mom group, a local charity that assists active and veteran military service members.  The father was a former submarine crewman based at Pearl Harbor but is now stationed locally while he goes through Officer training getting his PHD in electrical engineering.  His six children were all smiles as they jumped out of the family van and started playing with the playhouse and telling us all about their fun plans for it.
A special thanks to Charlotte, although she could not be present for the build, Charlotte and the Power Foundation were able to raise the necessary funds to do such a fun and rewarding charity event.
[By Dominic Marquis]