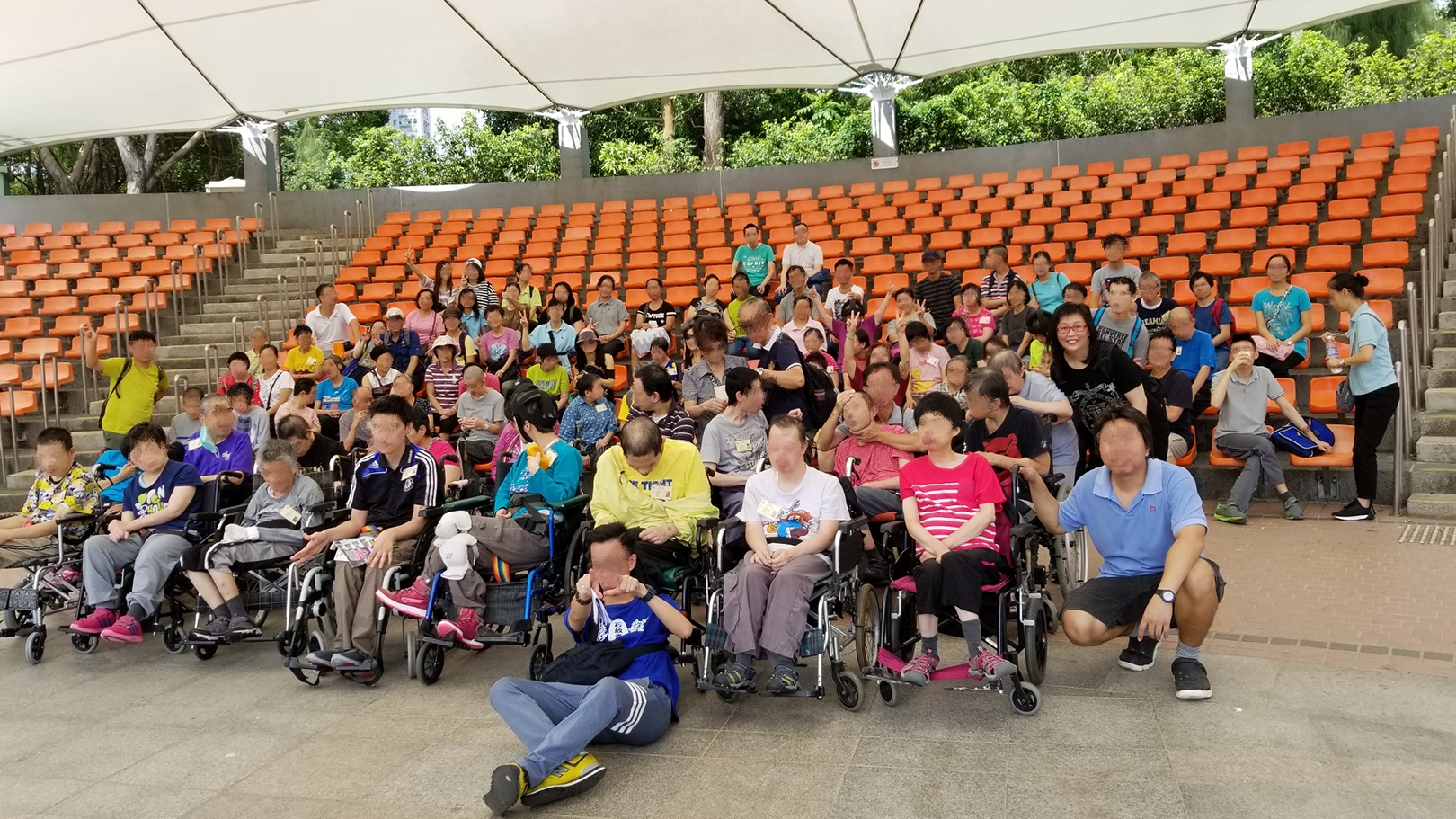 Fu Hong Society, (an organization serving people with intellectual disabilities, psychiatric disabilities and those with autism), organized the sightseeing at Tai Po Waterfront Park on October 9, 2017.
Roxanna Yuen took care of two service users and walked them  around the park – the insect house and ponds.  They were mainly interested in seeing the fishes and tortoises.  The most exciting part of the day was the barbecue lunch.  The service users were all looking forward to the barbecue as they are generally not able have this type of food.
Roxanna was responsible for grilling the food. They were overjoyed! See their lovely smiles in photo.
[By Roxanna Yuen]