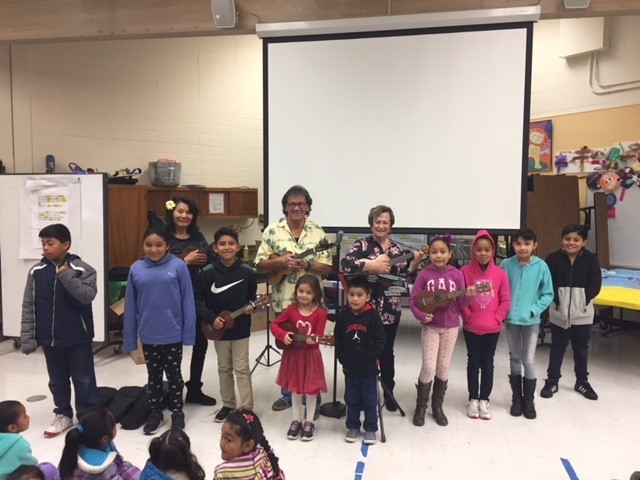 [Photo above of Award Ceremony for 26 ukuleles for Laurel Dell Elementary School on November 16, 2017]
On May 13, 2017, Corporate Visions employees Lynn Zambrano, Jaime Farrar, Charlotte Kobayashi partnered with Elks  Lodge #1108, Dennis McNell, Officer, to fund raise for music education for youth and to support Veterans in Northern California, by walking the 5K Bay Area Human Race at Marin Civic Center.
[Photo after the walk of Jaime, Danny, Lynn and Sofie and Charlotte]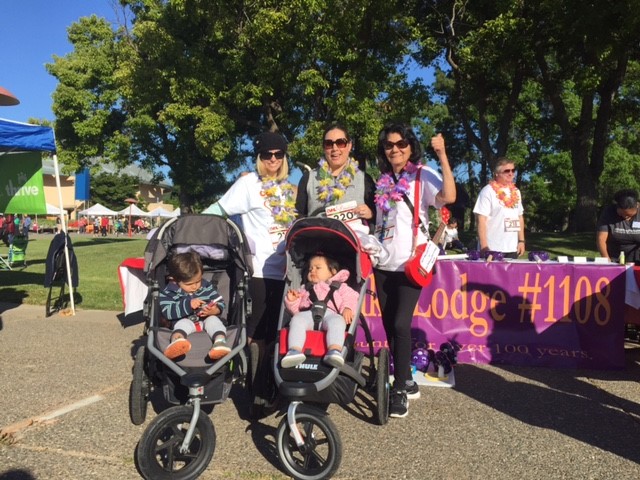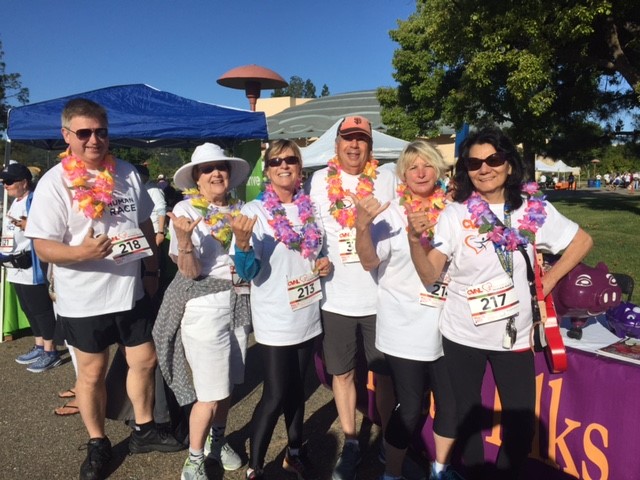 The team raised $3500. With these funds, we will complete 6 ukulele workshops for 6 elementary school teachers, develop a 9 week  curriculum in process to be copyrighted [pro-bono by a entertainment lawyer, Bob Gordon] to potentially be used for elementary school music program county-wide.
Thanks to The Magic Flute Music Store, we were able to purchase the first set of  26 ukuleles for Laurel Dell Elementary School in San Rafael to add to their music program for 4th graders.  Fundraisers' names were inscribed on the bottom of each ukulele. Here are a few:  Donated by Corporate Visions- Lynn Z; Donated by Corporate Visions – Jaime Farrar, others not shown- Donated by Mike F; Donated by Matt G.etc.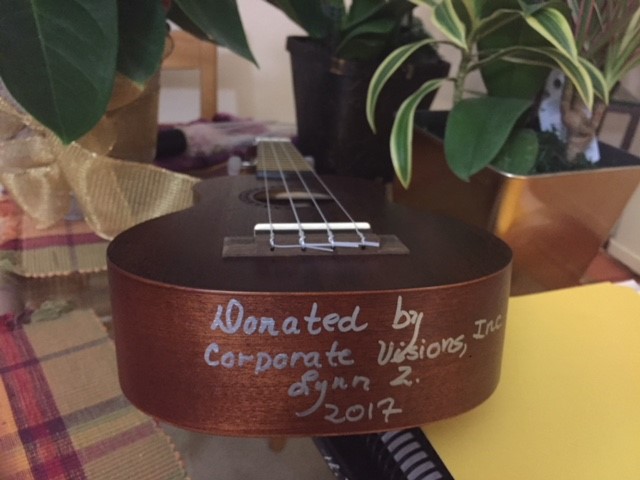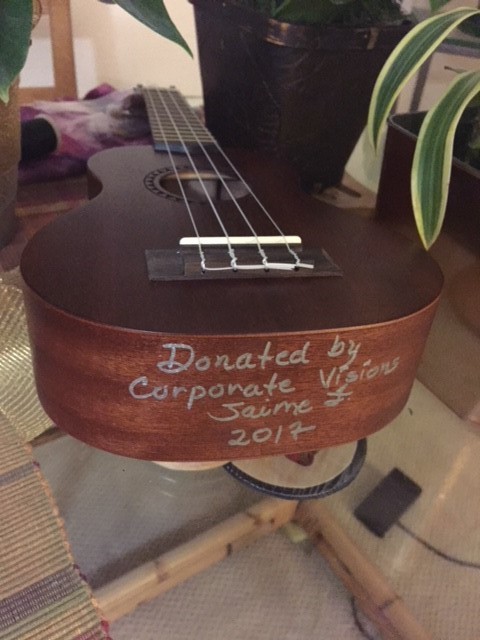 A performance of all the students from the 6 schools is scheduled for March 29, 2018 at the San Rafael Elks Lodge #1108, main ballroom which will hold 200 people. Parents, other teachers, ukulele clubs and Mary Jane Burke, Marin Superintendent of Schools has accepted our invitation to attend and do the closing words. This is open to the public, everyone is invited to watch the first performance of 100+ 4th graders, many of them, playing the ukulele for the first time.
Thank you for your contributions – small sums added together make a huge difference.
Let's change the world through music the ukulele way!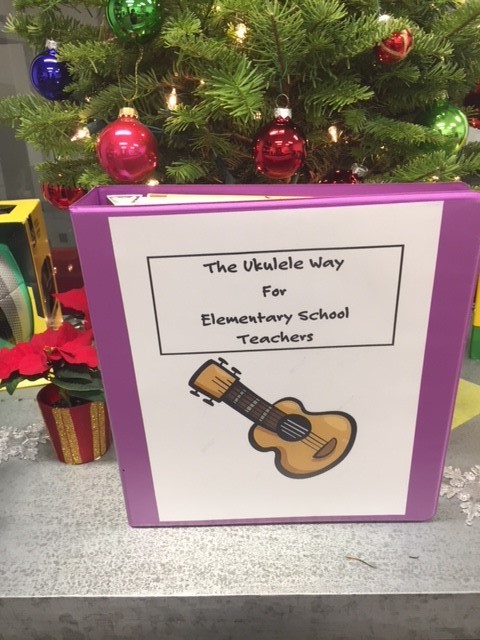 [By Charlotte Kobayashi]