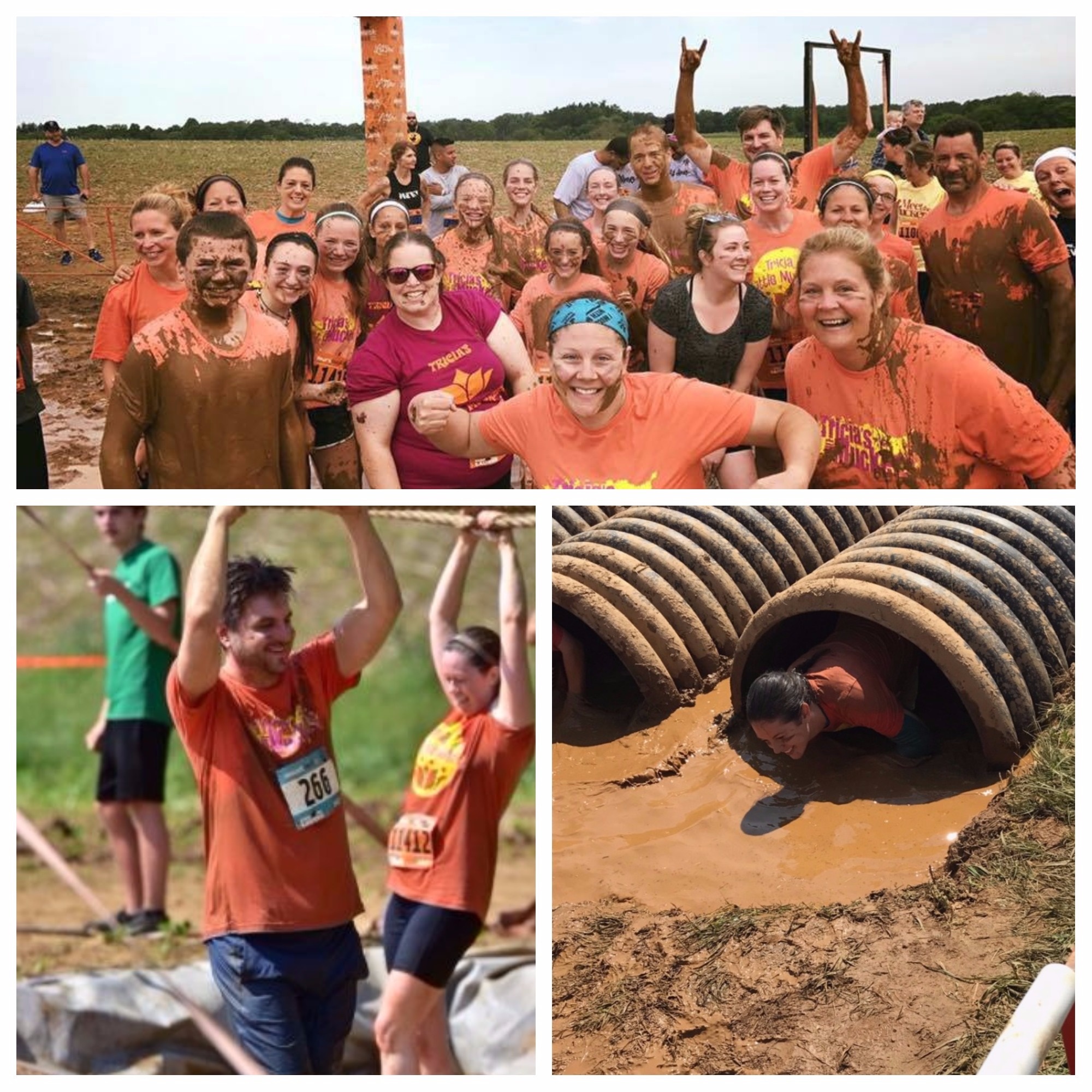 Justin Bowers and Cassie Galster from CVI Doylestown participated in MuckFest MS on June 4th. This annual 5K mud run takes place in multiple cities across the country and donates 100% of its fundraising dollars to the National MS Society. The course features numerous obstacles—pits, tunnels, zip lines, ropes, and more—all with the focus on getting dirty and having fun.
This was the second year Justin and his wife Tricia took to the course, while Cassie was a first-time rookie. Our team, Tricia's Little Muckers, also included many family and friends. A muddy good time was had by all.
Together, we raised $2,430 for the National MS Society. This would not have been possible without CVI's help, as many of the donations came from our fellow colleagues.
[By Cassie Galster]