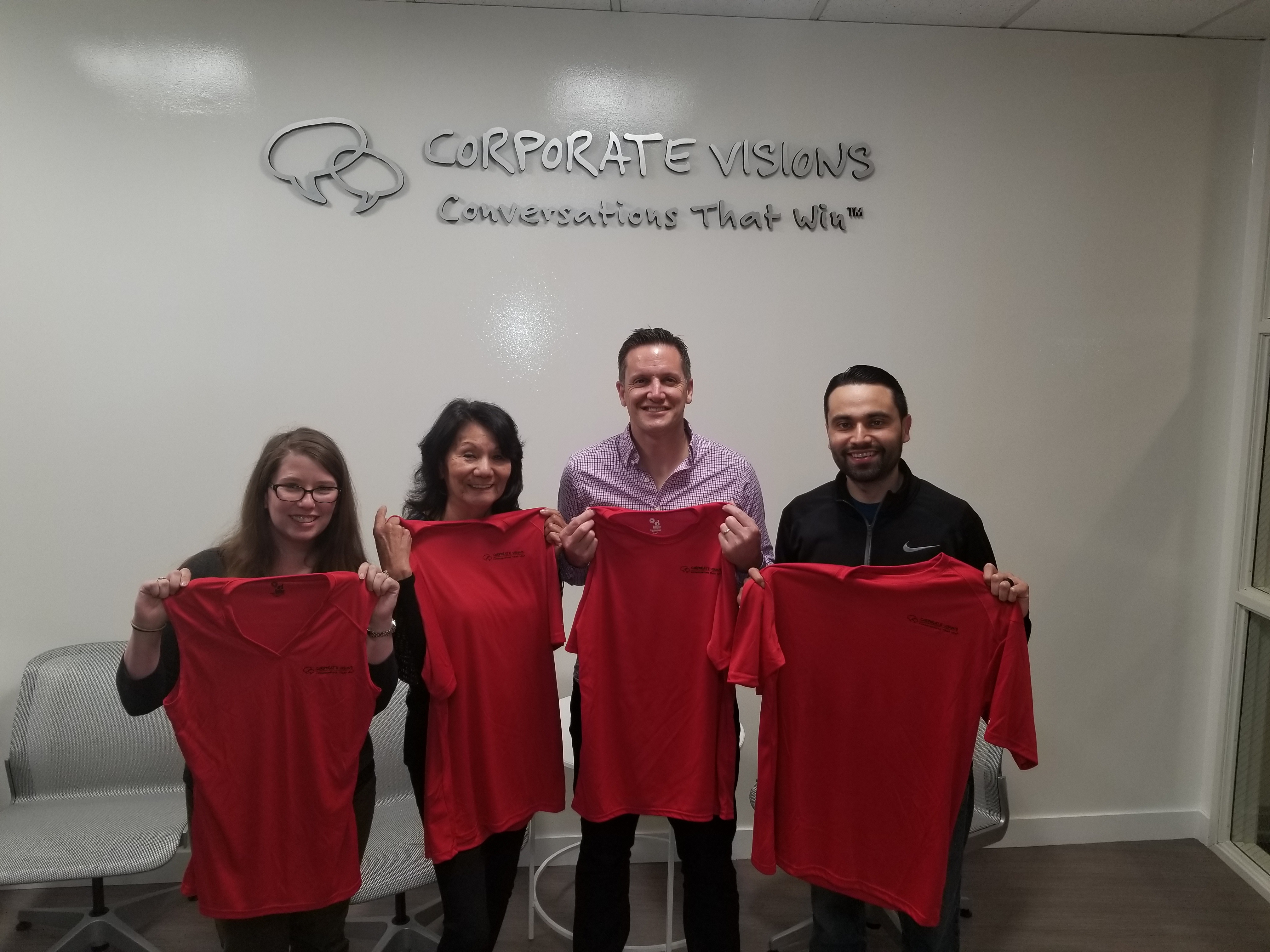 [Photo left to right: Katie Findling, Charlotte Kobayashi, Erik Peterson, Francisco Ramirez. Missing are Meghan Peddicord,  Lynn Zambrano, Laurel Botsford, Stewart Munson, Donna Platt, Tara Kott, Nathan Findling and Luis Castillo with volunteers- Curita Harper, Yesenia Ramirez and Marissa Kobayashi]
Due to the North Bay fire, air pollution and lack of manpower to man the Peak Hike Trail, the October 15th BCPP 7 mile Peak Hike was cancelled.
Some of the team members proudly show their unworn Corporate Visions' tee shirts.  Partnering with CVI were San Rafael Elks Lodge and UCSF staff.  The team led by Captain Meghan Peddicord exceeded their goal of $6000.
Thank you to many CVI-ans who supported the team and individuals – Mike Finley, Erik Peterson, Mike Miller, Hugh Bishop, Fabiana LaBauve, Joe Terry, Dustin Ring, Francisco Ramirez, Lynn Zambrano, Teresa Kwan, Patti Fiore, Amy Merrill, Conrad Smith.. to name a few…]
The Peak Hike is not being re-scheduled this year.
Some of us joined teams to prepare quiche and sandwiches for the North Bay fire evacuees.
[By Charlotte Kobayashi}