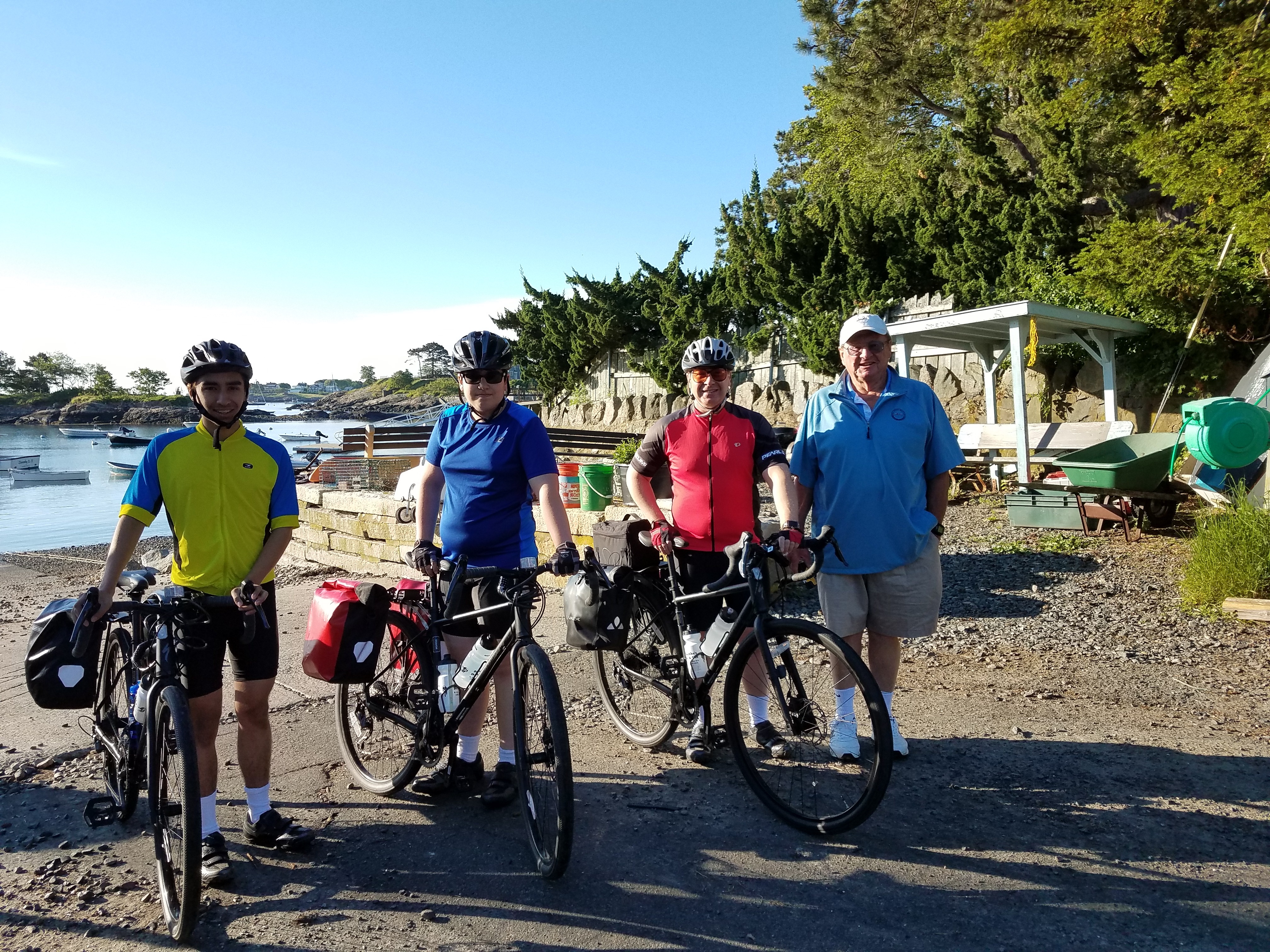 [Photo above: Hugh in red, to his right is his Dad, and to his left two sons]
Hugh Bishop and his two sons, Eric and Sebastian, started in Marblehead, Massachusetts. They covered 801 miles in 10 days to reach Cleveland, Ohio.
Along the way, they climbed 38,732 vertical feet, went through four states, had three flat tires, and raised over $2,000 for Kids Against Hunger located in Pleasanton, California.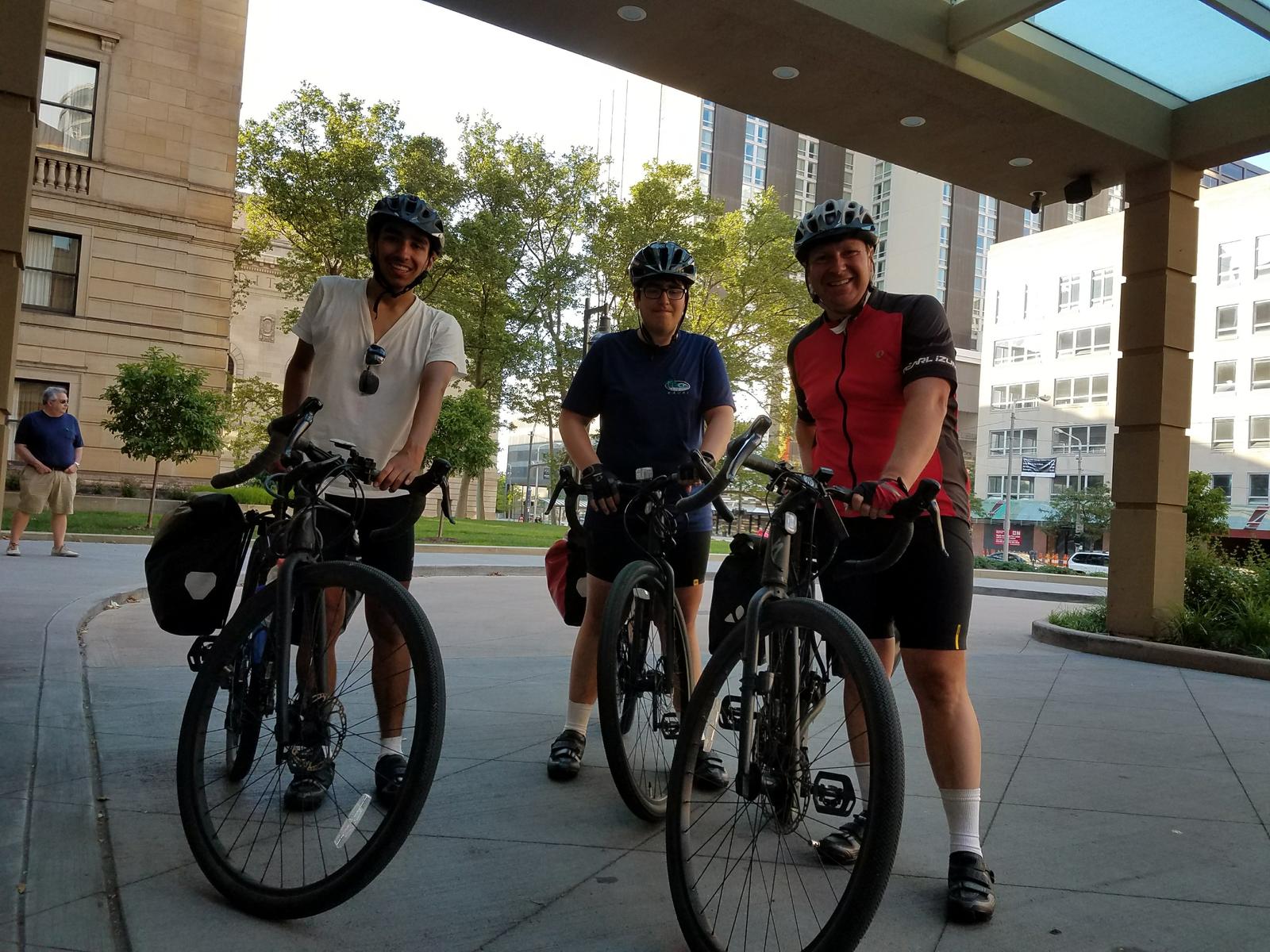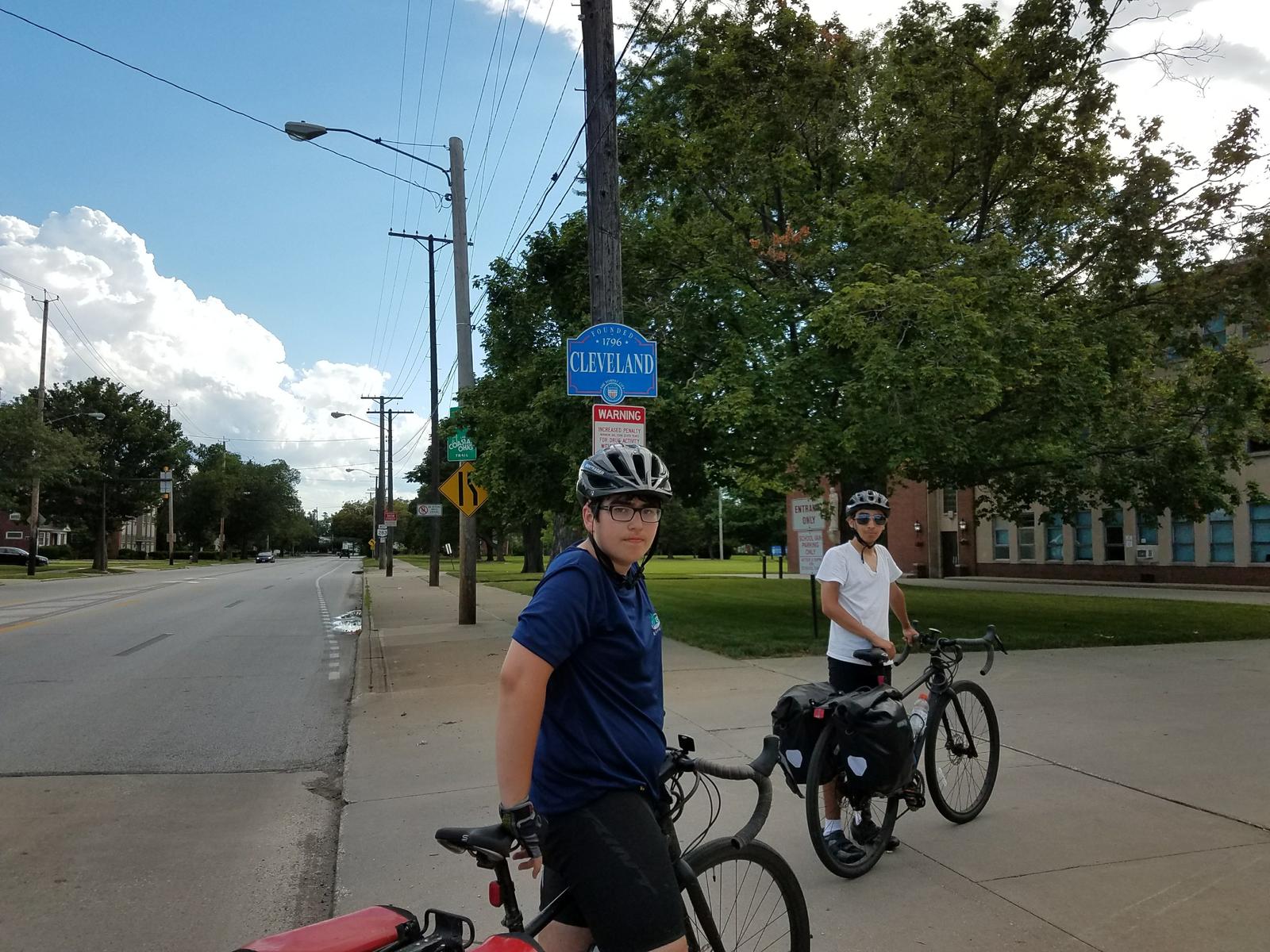 They had a great experience and are looking forward to continuing their cross-country trek in June of 2018.
[By Hugh Bishop]