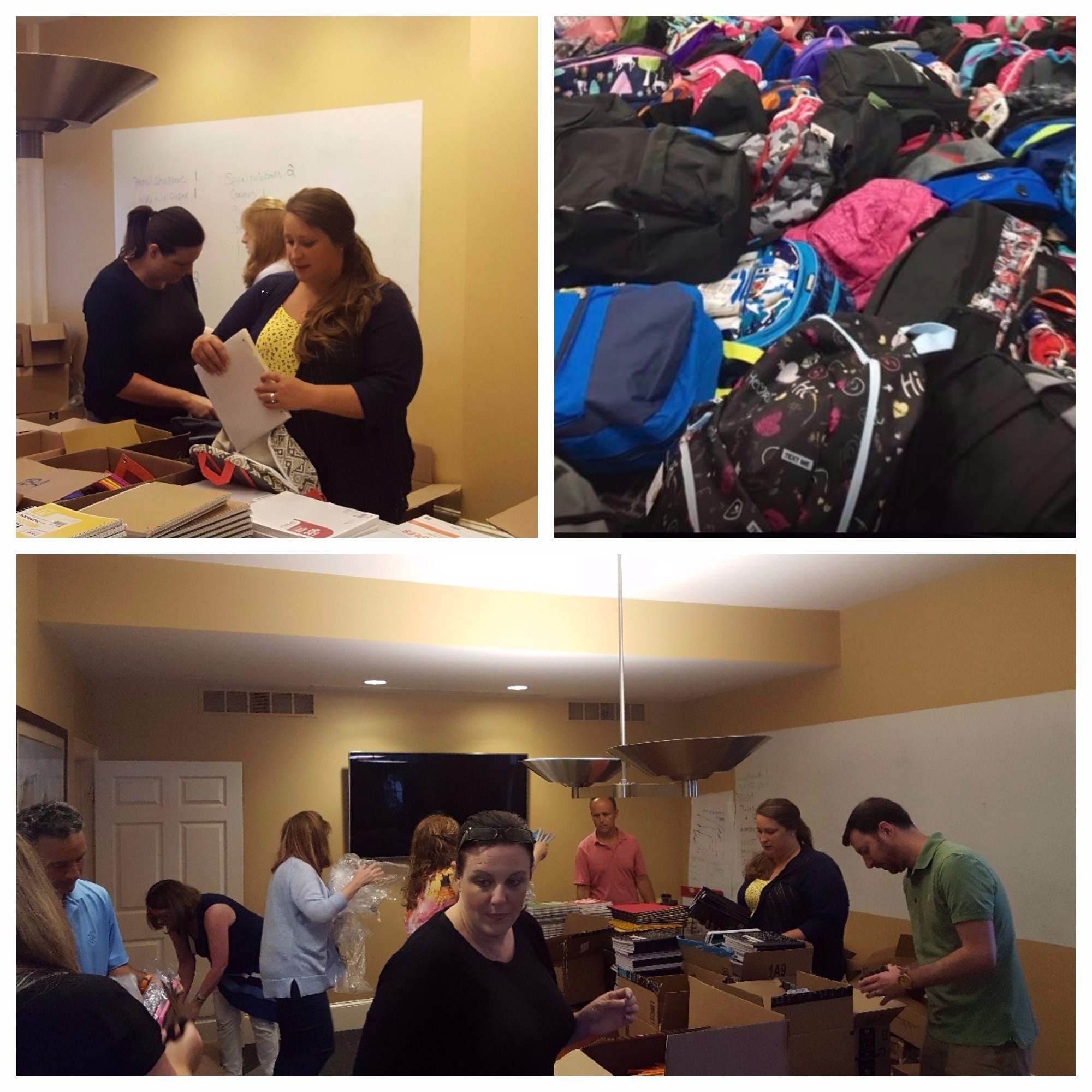 On August 15th, CVI employees joined forces to help the United Way Bucks County with their Stuff the Bus campaign to provide backpacks and school supplies to children in need throughout Bucks County.
The effort began weeks ago when CVI employees started collecting school supplies at the Doylestown office. This year's overwhelming response was overwhelming contributed to our success. CVI's Power Foundation purchased 80 backpacks to give us a jump start on the collection drive. The rest of the backpacks and all supplies were purchased by CVI employees from all across the country.
A very big thank you to all the employees who donated supplies: Charlotte Kobayashi, Conrad Smith, Diane Frate, Erik Peterson, Fabiana LaBauve, Jaime Farrar, Jeff Adler, Joe Kozub, Joe Terry, Mary Pacell, Nicci Hammerel, Nina Litvinchuk, Sheila Ryan and Tim Brooks.
On the big day, everyone organized and separated the supplies into boxes. We counted each item, then created a list of how many of each item would go in all the backpacks. After that, we stuffed the bags. Everyone worked together efficiently and swiftly while listening to 80s and 90s tunes and reminiscing about their own days at school. Susan Supernavage and Elise Moores took on the task to count out a dozen pencils for each bag to help make packing go smoothly. Eric Nitschke made a fun video of the team in action. At the end of the day, the team stuffed 84 backpacks, beating their total from last year.
Thank you to our awesome team of stuffers, who also donated supplies: Brent Alwood, Eric Nitschke, Elise Moores, Evan O'Donnell, Laura Vollbrecht, Leslie Talbot, Patti Fiore, Sonia Sommers, Susan Supernavage and Cassie Galster. Special thanks to Tim Brooks who helped us quickly deliver the backpacks to United Way in time for their deadline.
In addition the efforts from CVI, United Way was able to collect a total of 2,848 backpacks and supplies for the 2017 school year. United Way works with all 13 school districts in the county to identify those in need and will distribute these bags throughout the county. 16% of kids struggle to have their basic needs met.
[By Cassie Galster]