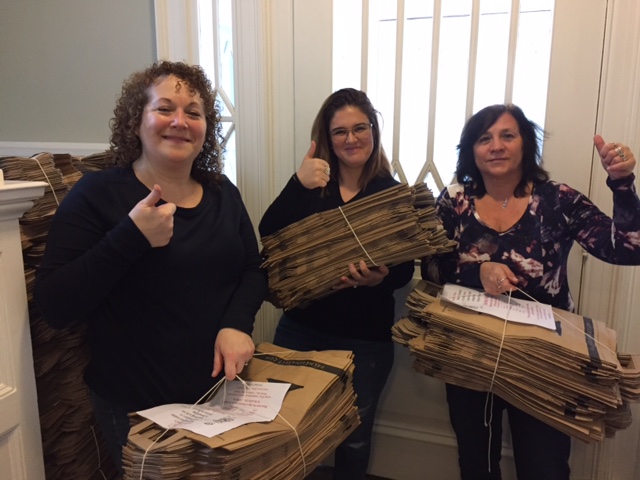 On April 20th Lisa Slen, Sabina Frison and Diane Frate volunteered at Person-to-Person for their National Association of Letter Carriers' Food Drive.  This food drive benefits Person-to-Person in stocking their food pantry.
In four hours, they succeeded in bundling/tying/stapling fliers to over 6000 brown grocery bags. They counted and tied more than 60 bundles of 100 bags each.
The Letter Carriers leave a grocery bag in each residence's mail box, attached with the flyer suggesting groceries the Food Pantry needs.  On May 13th, the groceries are picked up by the carriers.
Last year, P2P provided clients with groceries for 248,010 meals!  The Darien CVI Team is aiming to exceed this!
[by Diane Frate]