Operation Big Sister is deeply grateful to Corporate Visions http://corporatevisions.com/ and their Larkspur Landing office, for recently donating a two-day Power Messaging workshop [June 2-3, 2016] to help members of the core team working behind the scenes on Operation Big Sister to create winning conversations with donors, and to tell the story about human trafficking in a way that will be a win for the world.
Learning about the terrible global issue of human sex trafficking forever changed the lives of a small group of delegates of UN Peace Messenger Organization "Pathways To Peace," based here in Larkspur, California. While in attendance at the United Nations Commission on the Status of Women, they not only learned how pervasive sexual exploitation of innocents is (and shockingly local to Marin- California is one of the top four destination states for purchasers of sexually exploited humans*), but they also met a unique group of individuals who are doing something surprisingly effective to stop it.
"Operation Big Sister" is a true story – soon to be a feature film, documentary and digital education platform initiated by these local UN delegates- on what we can do to stop human trafficking. It is inspired by the 85 anonymous Icelandic women they encountered at the UN, who instigated a successful sting operation to deter human trafficking in Iceland and modeled what we here in far away Marin can also do to end this scourge President Jimmy Carter has called the "greatest human rights violation in the history of humankind."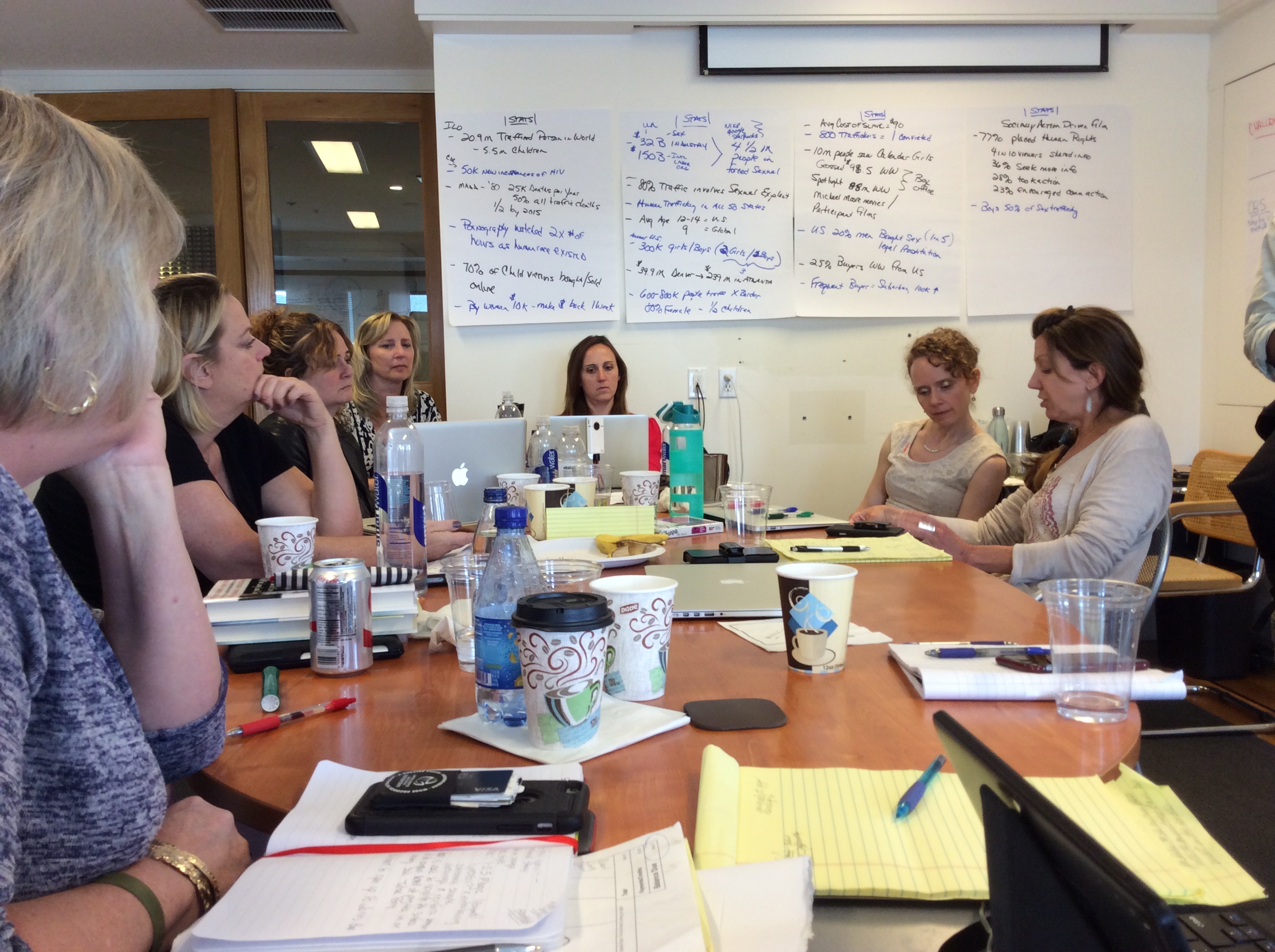 [Above photo on the far end, left to right is: Sheila Ryan in black and white top, Nicci Hammerel with red blouse, Sheva Carr, Executive Director of Fyera Foundation, and Cheryl Geoffrion of CVI]
If you are interested in joining with a synergy of social change agents, United Nations Delegates, educators, Hollywood filmmakers, tech wizards, cyber hackers, law enforcement, trafficked survivors, ex-human traffickers, and average everyday citizens who want to make this world work better for all, by helping the efforts to end human trafficking- then contact sheva@operationbigsister.com.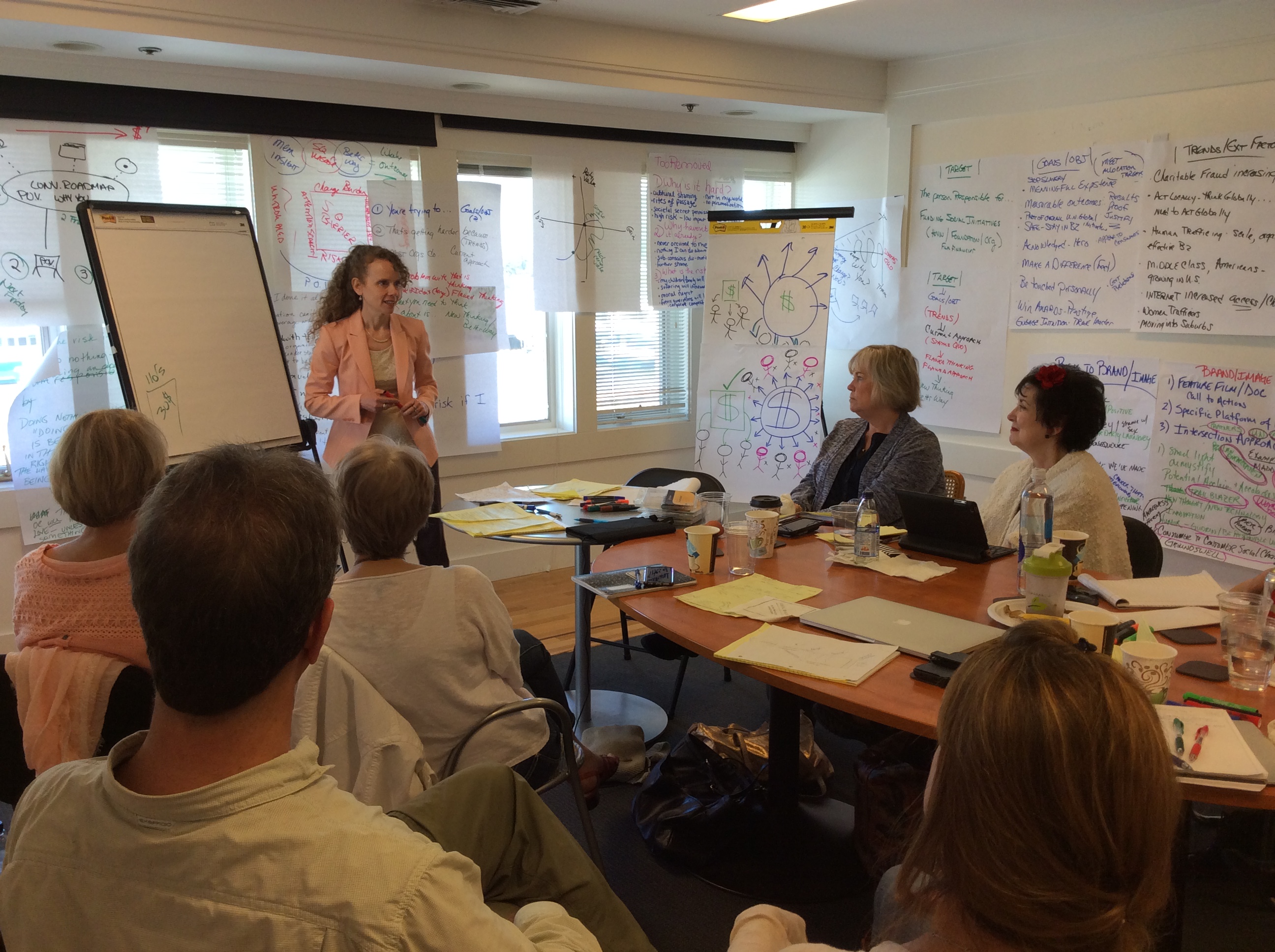 [Above photo is Sheva Carr leading the group]
Thank you to Sheila Ryan and Nicci Hammerel, who led the two-day workshop with their excellent consulting skills, Evan O'Donnell for his masterful writing ability, and Cheryl Geoffrion for partnering with Charlotte Kobayashi and Fabiana LaBauve of CVI to make this all happen.
[By Sheva Carr, Executive Director of Fyera Foundation]